---
This recipe for traditional or Christmas style red chile enchiladas comes courtesy of one of our valued customers. We'd like to extend a big thank you to William and Stacy Layman for allowing us to post it online. Start by cooking a whole chicken in boiling water with celery, onion, and bay leaf until the leg falls off when grabbed. Remove chicken, cool and take meat off. Strain liquid, retain, toss the rest. Once you have your protein prepared, you can move on to the sauce itself.
---
1 Onion

1/8 Cup Vegetable Oil

2 Cloves Garlic

1/4 Cup Flour

1 Tablespoon Cumin

1 Tablespoon Coriander

2 Tablespoons Oregano

5 Cup Chicken Broth

1 Cup Ground Hatch Red Chile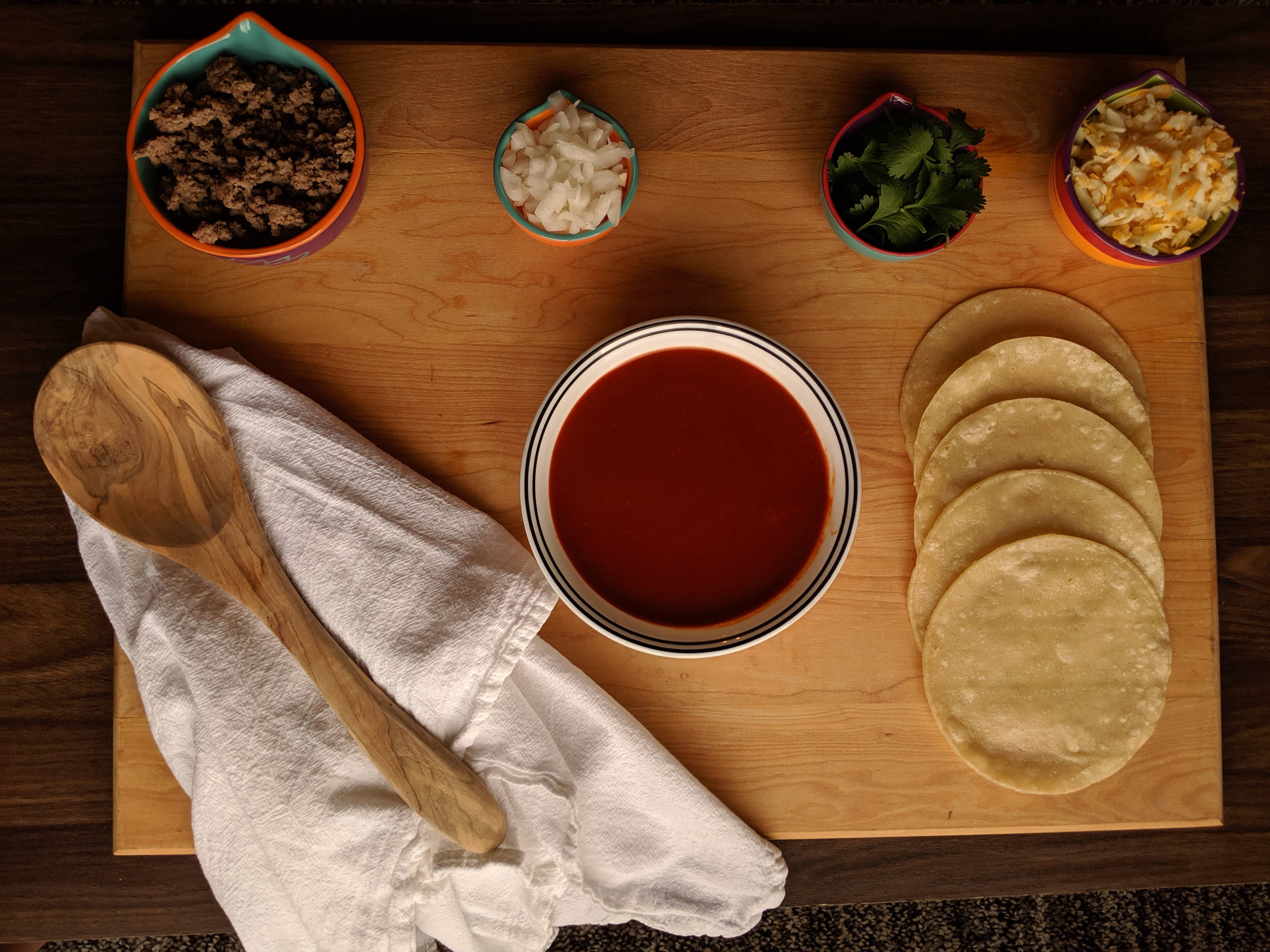 Finely chopped onion in oil

Saute 1/4 cup of finely chopped onion in oil until soft

Add chopped garlic, flour, cumin, ground coriander, and oregano to sauted onion

Bring to a gentle boil on medium low heat stirring occasionally

Add chicken broth and ground red chile to mixture.

Bring mixture to a boil and continually stir to prevent the bottom from scalding.

Turn heat down until mixture is at a gentle simmer.

At this point some people add the following to their red chile enchiladas:
-Chocolate Mole' Honey Tomato Paste (Optional)

-A little dark chocolate and honey (Optional)

-salt to taste
Cook 1-2 hours on medium-low heat stirring the enchilada sauce often.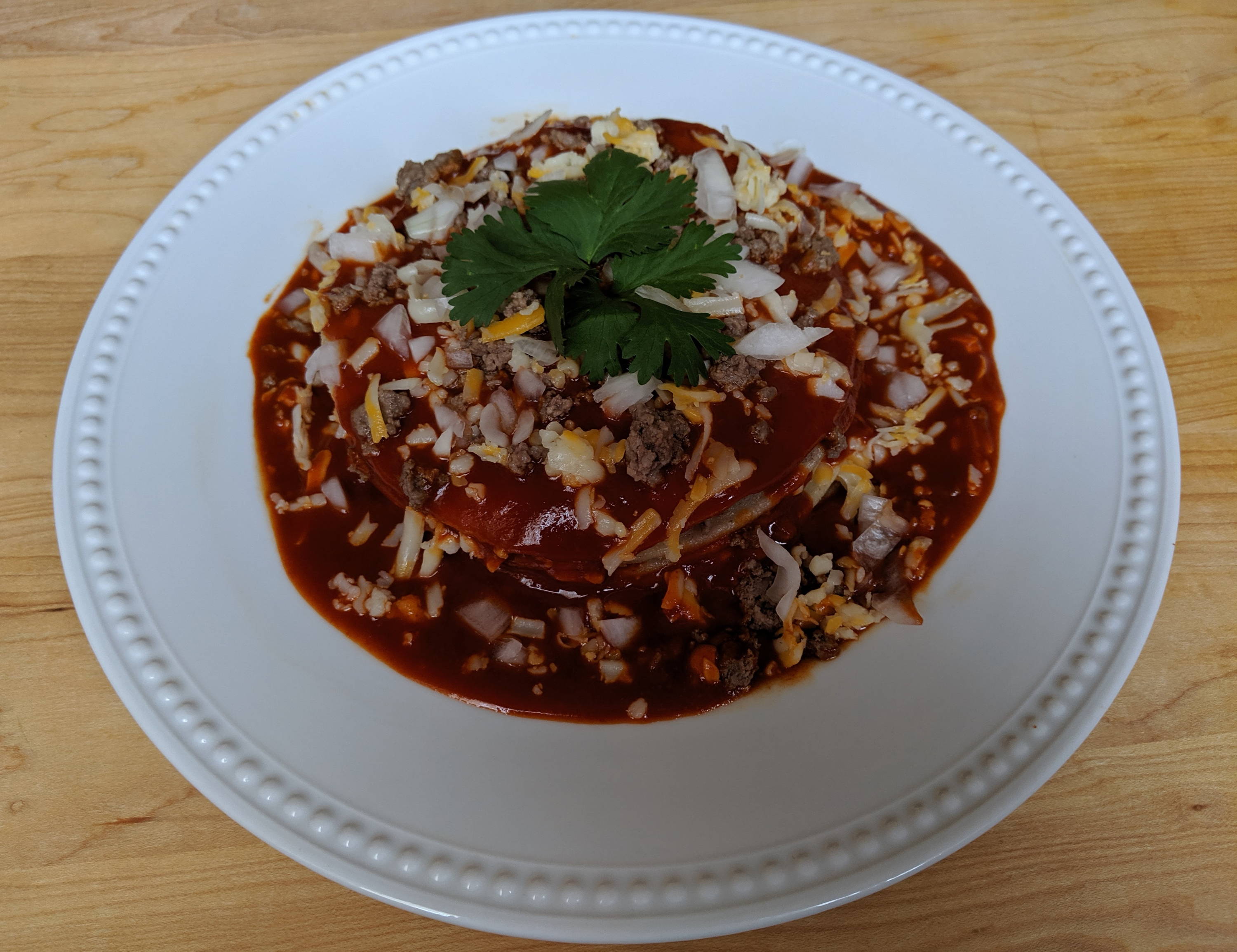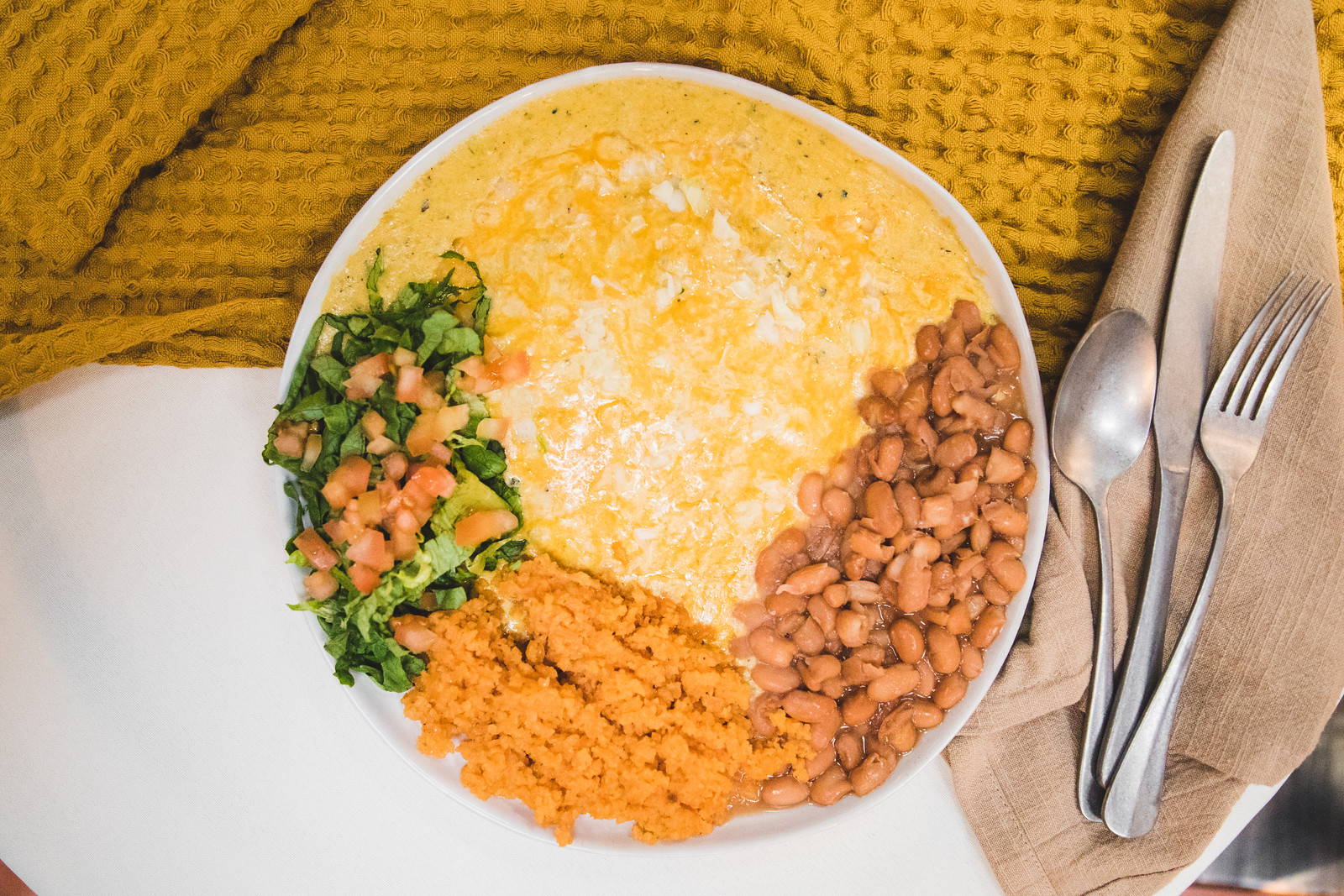 1lbs Chicken Breast

2 Teaspoons Oregano

2 Teaspoons Cumin

Salt (To Taste)

Pepper (To Taste)

1-2 Dozen Corn Tortillas

Cheese of your choice

1 Cup Ground Hatch Green Chile
Boil chicken, green chile, oregano, cumin, salt, and pepper in water until the chicken is cooked through (Usually 15-25 Minutes depending on the size of the chicken breast)

Pre-heat oven to 350 Fahrenheit

Remove chicken from pot and chop into bite sized pieces.

Strain out liquid and add chopped chile to the chopped chicken.

Heat oil in skillet on medium heat and lightly fry 1-2 dozen corn tortillas

Roll strained chicken mixture in fried corn tortillas and place in 9x11 pan

Cover tortillas with red sauce and top with cheese

Bake enchilada for 20 minute
---
---
---