Total Time: 30 minutes Yields: Approx. 16 ounces of salsa
---
Seriously, this salsa verde is so delicious, and it makes a giant VAT's worth without really trying. I roasted the tomatillos to give it that extra charred flavor, and blended them with already roasted green chile and a few spices to give it a deep and slightly spicy taste. Tomatillo salsa is a little more fruity than just your average tomato and chile salsa. But I LOVE the combination of flavors, and it's just spicy enough that I could do the football-watching dance. It goes like this: stuff your face with chips and salsa for an hour, inadvertently fall asleep for a bit, then wake up and do it all over again. This salsa is SWEET/TART/SPICY GOODNESS.
Just a little note about the slight sweet and tart notes of the tomatillo: Tomatillos are not as closely associated with regular tomatoes as you may assume. While they are a part of the same family, tomatillos are more closely related to the gooseberry. They're sometimes called "green tomatoes," but it's actually a misnomer. Tomatillos, in fact are not green tomatoes, which are just an under-ripe tomato. Instead, they are an entirely different fruit. Sorry for the #nerdout, but I learned that from Alton Brown at some point in my life. I knew it was taking up brain space for a reason!
---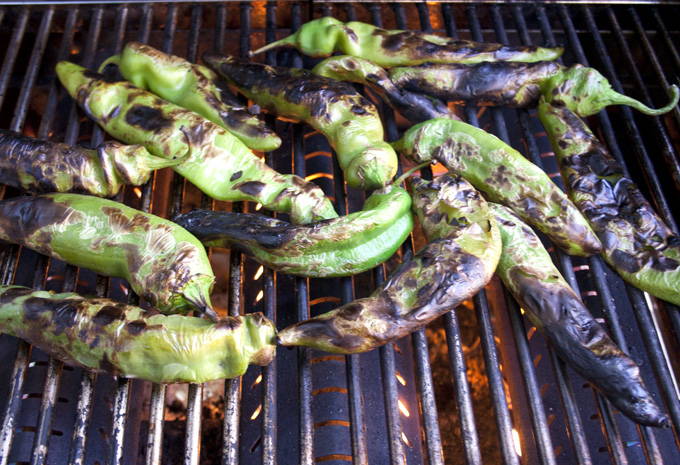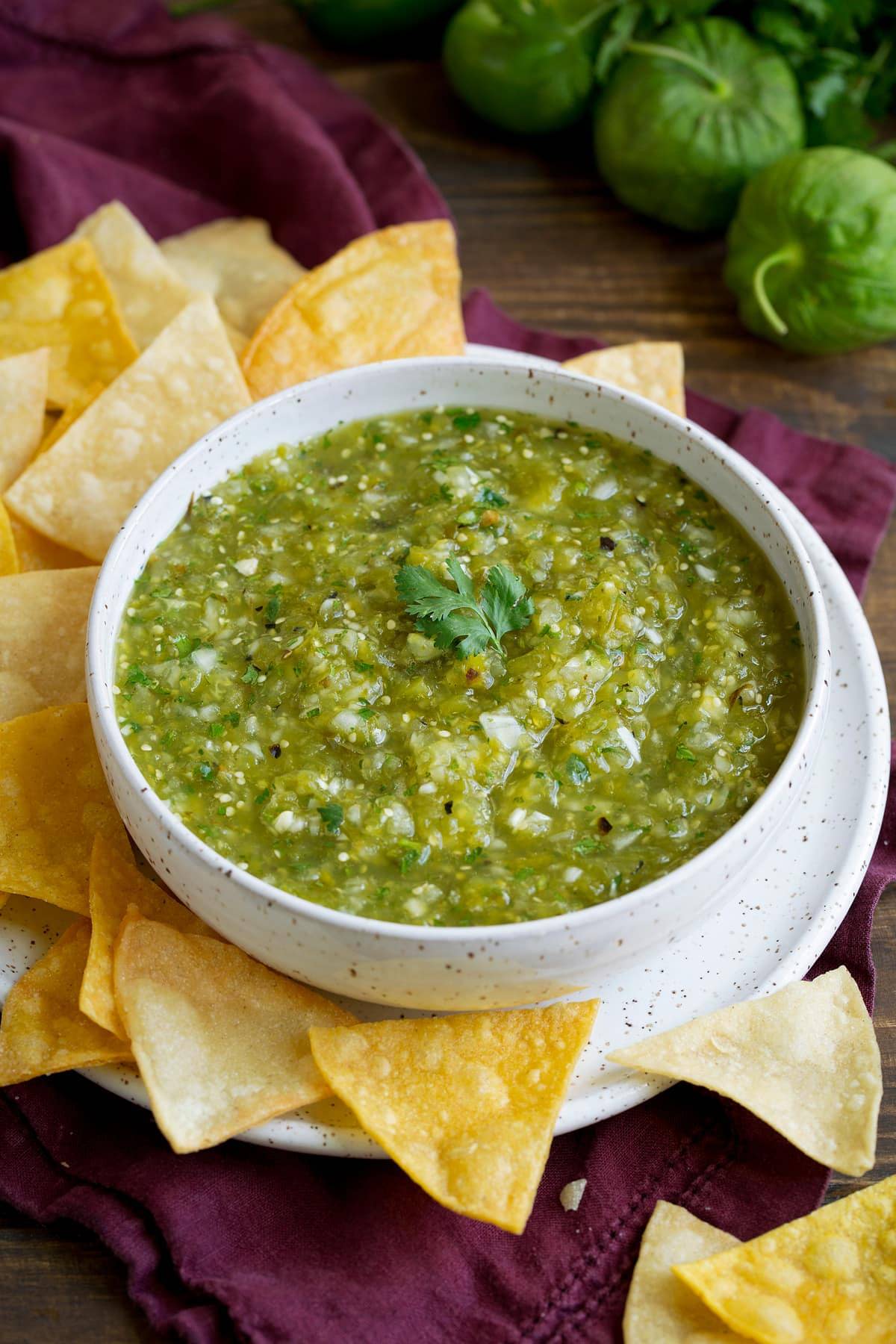 Remove husks from tomatillos and rinse off to remove stickiness.

Cut tomatillos in halves or quarters. Place in pan and broil in the oven for 7-9 minutes.

Stem and seed 1 lb. of Hatch green chile, rough chop.

Remove tomatillos from oven and add all ingredients to a food processor or blender (tomatillos, green chile, garlic, oregano and salt).

Blend until smooth. At this point you can stream in some light olive oil or oil of your choice if you would like the consistency to be a little more thin.
---
---
---