Take 10% off all Fresh Chile Orders using code: LABORDAY10!
---
---
We grow several varieties for our medium chile, including Big Jim and Charger. Both make for a great relleno chile as they meaty. These varieties also have inconsistent heat levels from pod to pod and from year to year. Big Jim and Charger pods can grow between 8 and 14 inches in length. They range from 500-3,500 SHU on the scoville scale.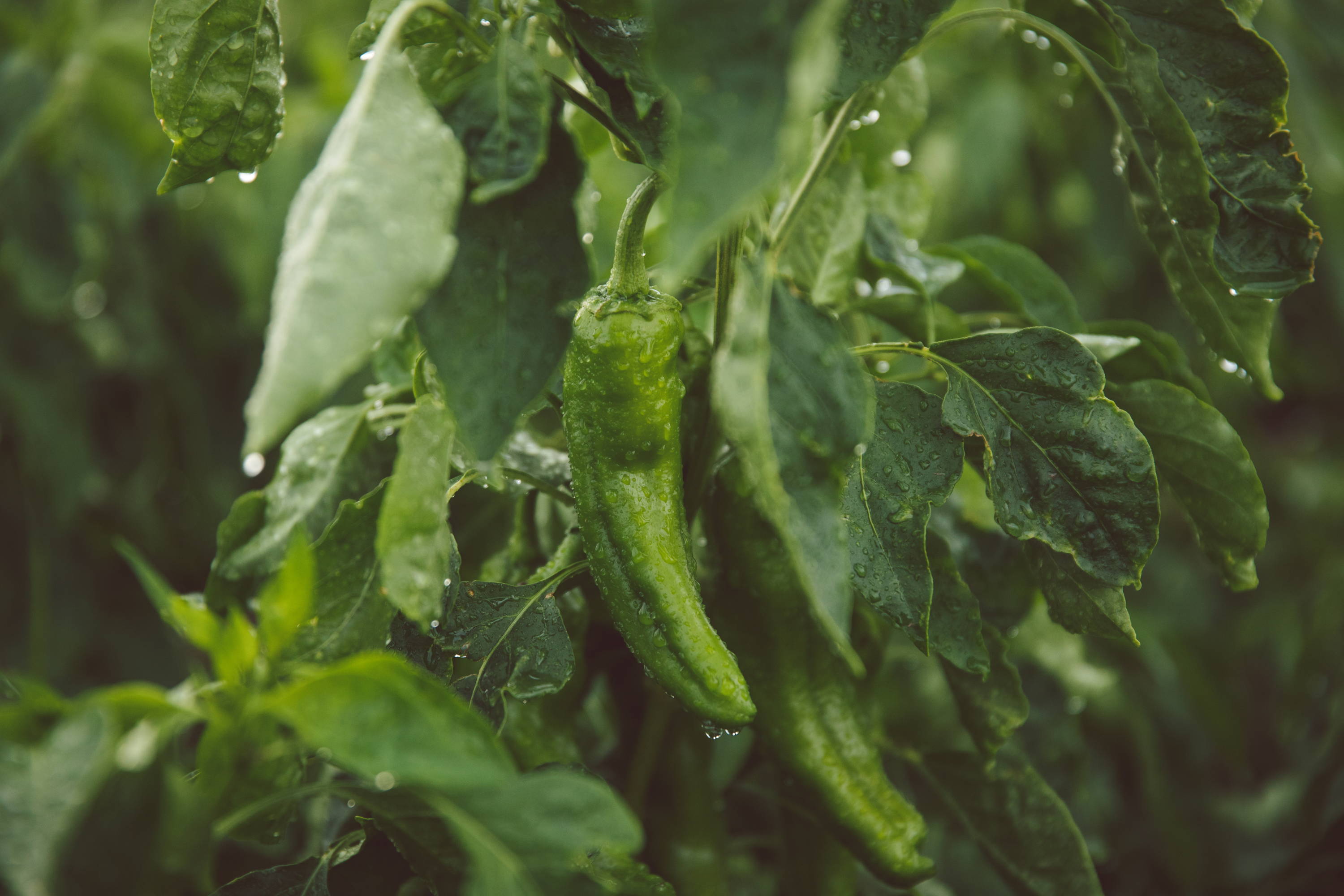 ---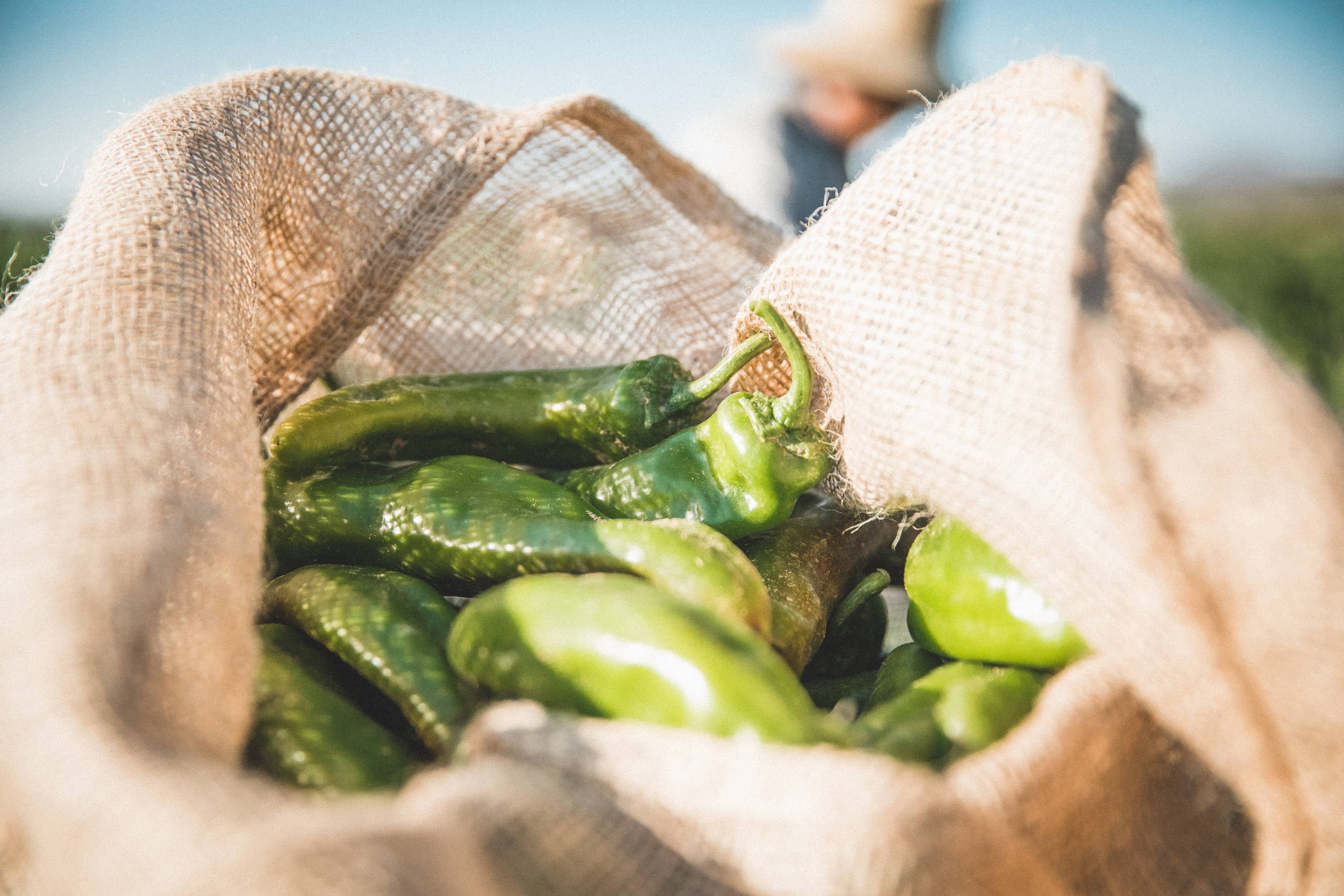 Hot (Sandia or G76) chile tends to be smaller, ranging from 4-8 inches. The largest Chile comes off during peak season and the smallest comes off during the early and late season pickings. These varieties are both straight hot and while they are less suited to making rellenos, our Hot varieties are still large enough to make smaller rellenos.
---
Our hottest variety, Lumbre, is relatively new to the world of New Mexican chile. It is much hotter than our regular Hot (Sandia) but still has killer flavor. It's pods are shorter and narrower than our other varieties but still have enough meat for roasting.
Lumbre sets smaller pods ranging from 3-5 inches.
---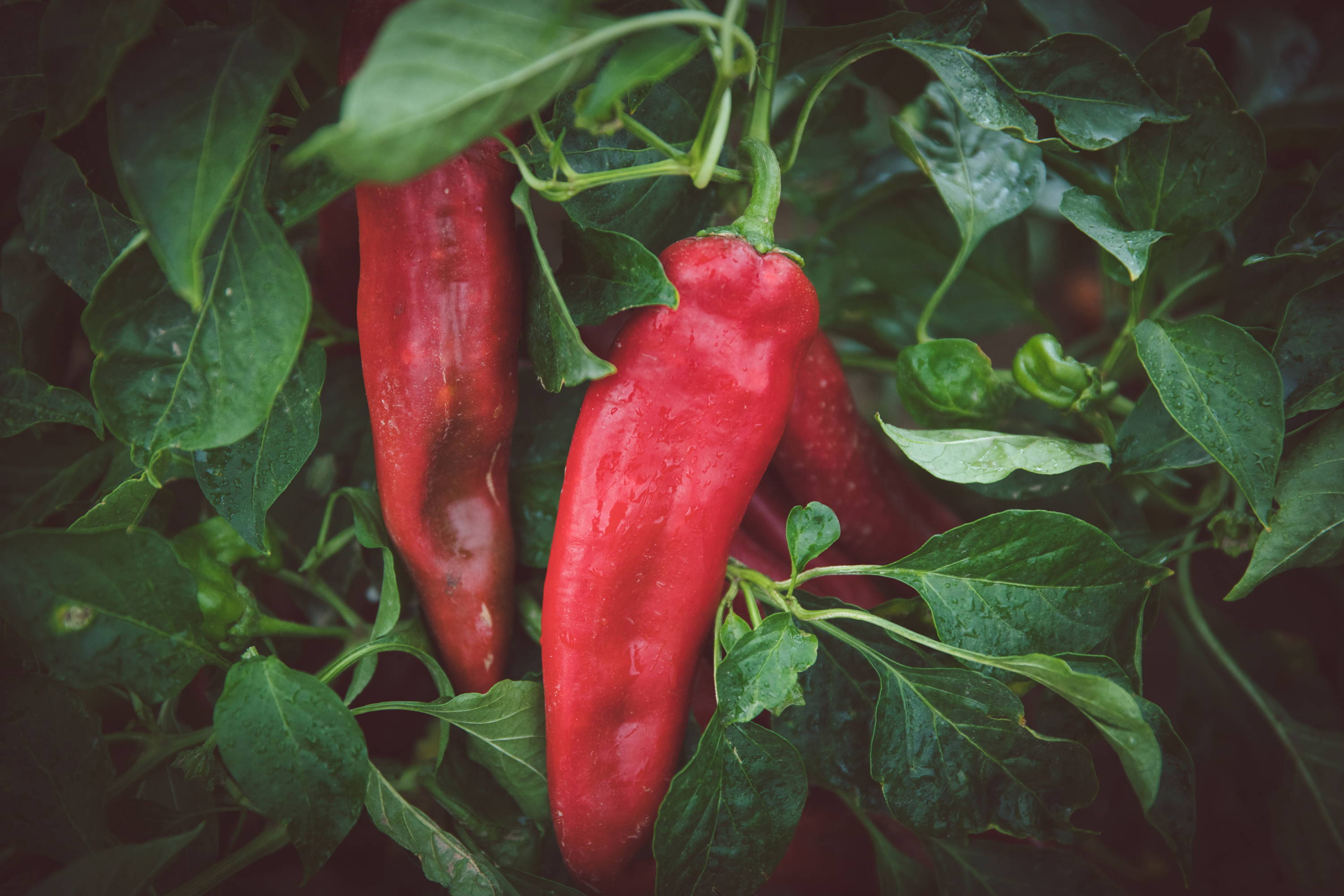 Our Medium Fresh Hatch Red Chile is a large meaty chile ranging in size from 7-10 inches in length and 500-3,500 SHU on the scoville scale. Big Jim and Charger will vary in heat from one chile to the next, so it is a favorite in our family to chop and use for medium heat enchiladas.
---
Sale valid 9/4/2021-9/6/2021 - Fresh Hatch Chile ships on Tuesdays, weather permitting.