Copycat Creamland Green Chile Dip
Like Hatch Green Chile, Creamland Dairy is a New Mexico treasure! If you can't get your favorite Creamland Hatch Green Chile Dip near you, Emily at The Goldilocks Kitchen has created the perfect copycat recipe. We know you'll want to add this to your holiday weekend menu! 
This recipe is from @thegoldilockskitchen
Ingredients
3 cups sour cream 
1 package (8 oz) of cream cheese, softened 
1 cup (8 oz) roasted and chopped Hatch Green Chile or 1 cup Hatch Green Chile Roast
Juice from one fresh lime 
1 small jalapeno, minced (stem and seeds removed) 
1 tablespoon onion powder 
1 teaspoon garlic powder 
1/2 teaspoon salt
For full directions, click here.
To see the preparation video, click here.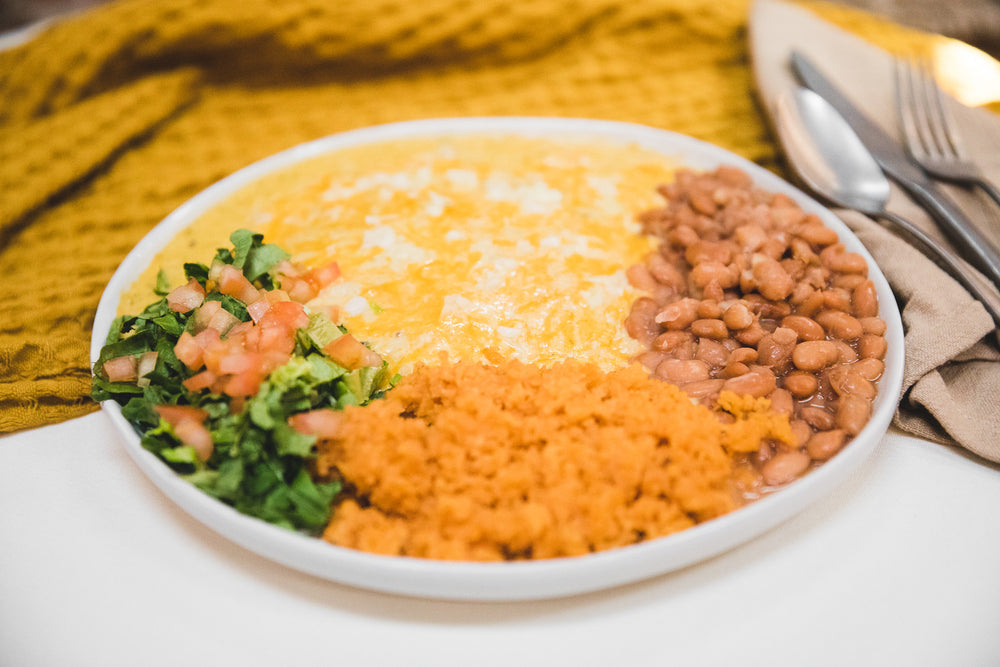 Hatch Green Chile Enchiladas
Red or Green is literally our state question folks.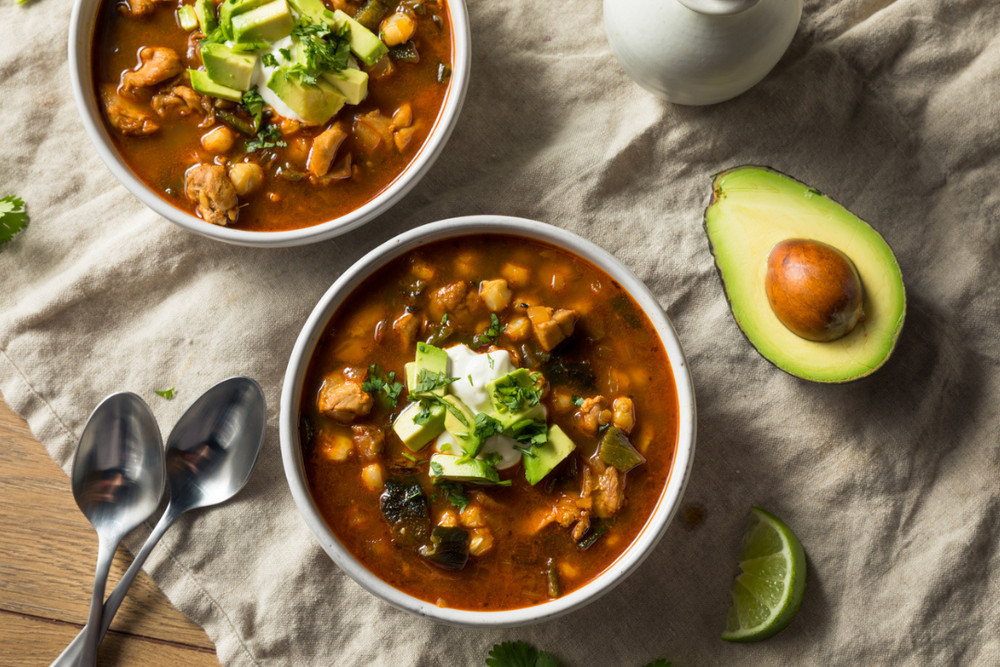 Posole
There's nothing better on a cold day that a bowl of posole.
Hatch Red Chile Enchiladas
A classic New Mexican dish, you can't go wrong with enchiladas.