Hatch Green Chile Enchiladas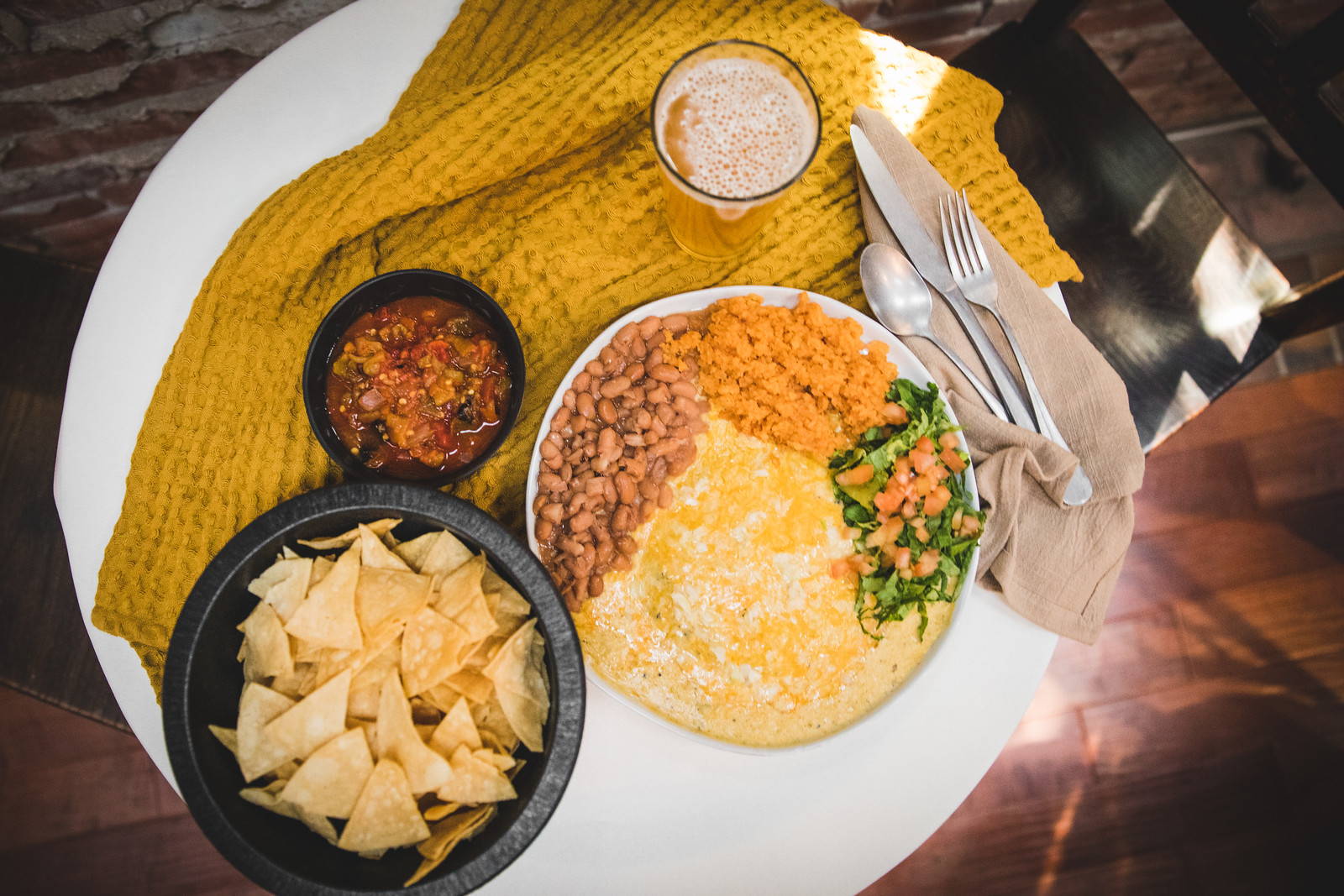 When anyone mentions "Hatch Green Chile," the immediate mental image is none other than traditional enchiladas. Whether you simply don't have access to a restaurant with quality green chile cuisine, or you simply want to add a quick and easy dish to your culinary tool belt, this quintessential staple can be on the table in 15 minutes flat. There are just a few things to remember when making this recipe.
First, the recipe calls for 1 cup of chopped Roasted Hatch Green Chile. For this recipe, the frozen chopped green chile makes life a whole lot easier. I simply defrosted the package just enough to break off a section of about 2 inches. Then I popped it back into a freezer safe bag and returned it to its spot in the freezer. These bags are also tiny freezer-friendly. They lay completely flat, making it easy to stack other freezer items on top. This method means less measuring, which means less cleaning, which means I'm a big fan.
The second key to perfect enchiladas: Don't overcook the tortillas! This is the time to treat the tortillas like your baby in a pool. Watch them and gently turn them. You most certainly don't want to leave them in the fire to fend for themselves. If you use too high of heat or leave them too long, you'll get too much crunch. No nachos this time around.
Last, but certainly not least, remember that you have free reign with this recipe! The recipe itself is simply the foundation. From this foundation, you can build any kind of castle you want. You can even fashion a moat, if that tickles your fancy. So if you're feeling extravagant, or just a little hungry, don't forget to add chicken, beef and even an egg on top. This is the extra bonus of making enchiladas using this method, rather than like a casserole.
Each person can individualize it to their own taste. My favorite is green chile with chicken and an egg on top. If you want to make it extra special, top it with some extra cheese and pop the plate under the broiler for a minute or two. Melty, bubbly cheese makes it even better.  
P.S. If you don't want to make your own sauce we've got you covered with our Hatch Green Chile Sauce!
---
Combine Roasted Hatch Green Chile and cream of chicken soup in a saucepan. Simmer over med-low heat until it forms a creamy mixture (about 5 minutes).
While the sauce is mingling, begin warming the oil in a shallow sauté pan. Turn the heat to med-low and watch for ripples and a little bit of smoke to know it's ready. You can also dip a corner of the tortilla in and test for sizzles. Drop the Hatch Green Chile Corn Tortillas into the oil for about 15 seconds or less, then flip to the other side.

After the first tortilla is ready, it's time to begin assembling. Tortilla, cheese, sauce. Tortilla, cheese, sauce (sing it with me now). Remember, this is where you can jazz it up to your heart's content.

Finish with shredded cheese while everything is still hot. Enjoy!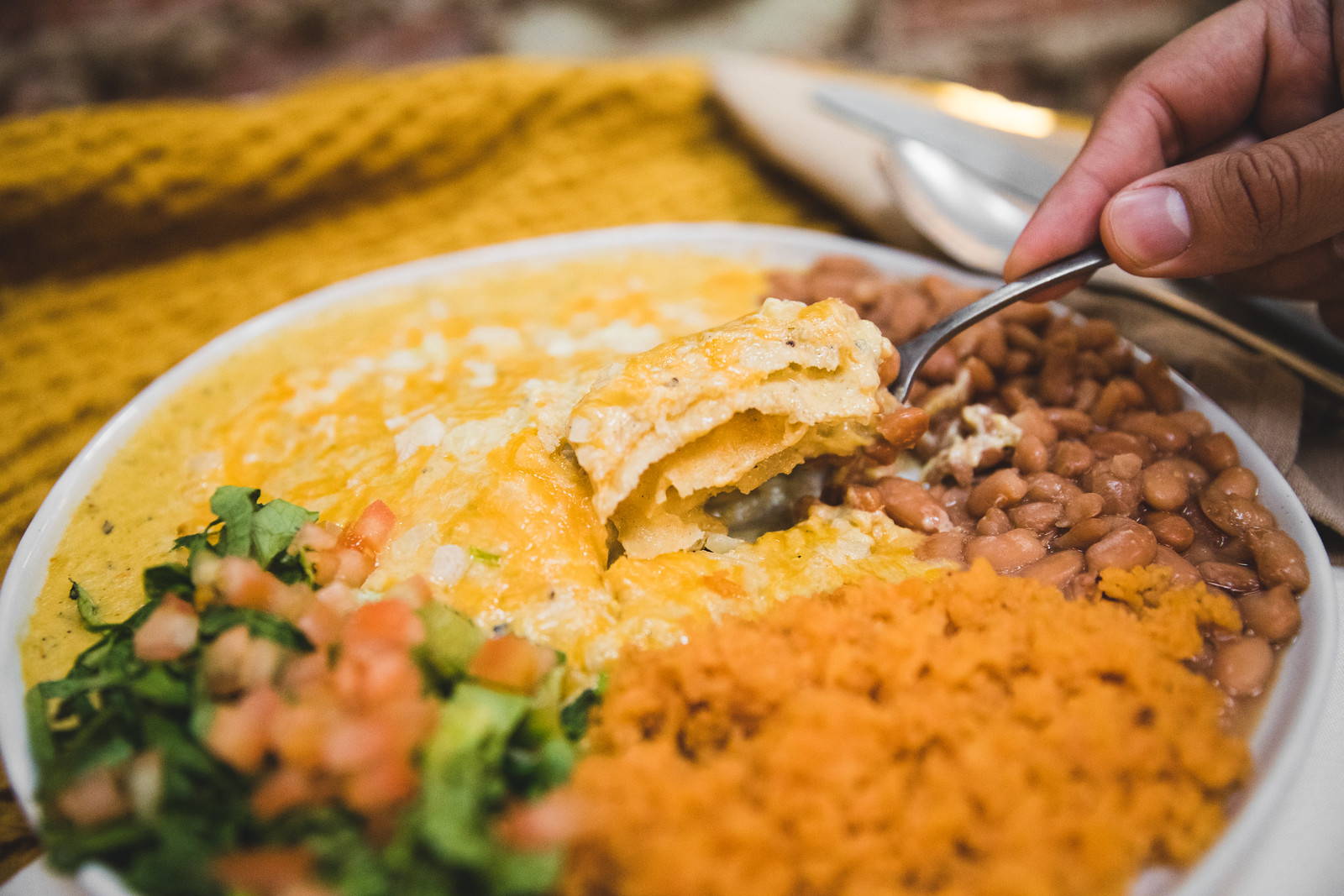 ---
---
---