---
No Christmas or New Year's celebration in New Mexico is complete without three things; Tamales, Biscochos, and Posole (Non New Mexicans may spell it Pozole)! Now tamales and biscochos are an absolute labor of love that take a ton of time and work. Posole is easy to make, it just take's some time...
So let's get to it!
---
1lbs of Hominy (Also sometimes called Posole. I know it's confusing)
1 Jar of our Fresh Chile Co Pure Red Sauce

1lbs-1.5lbs Pork Shoulder (My mom always made it with Pork Tenderloin)

1 Clove of Chopped Garlic

1/2 Cup of Chopped Onion (About 1 Small Onion)

3 Tbs of our Posole Seasoning (Salt, Garlic, Onion, Ground Cumin, and Oregano

1 Tsp of Salt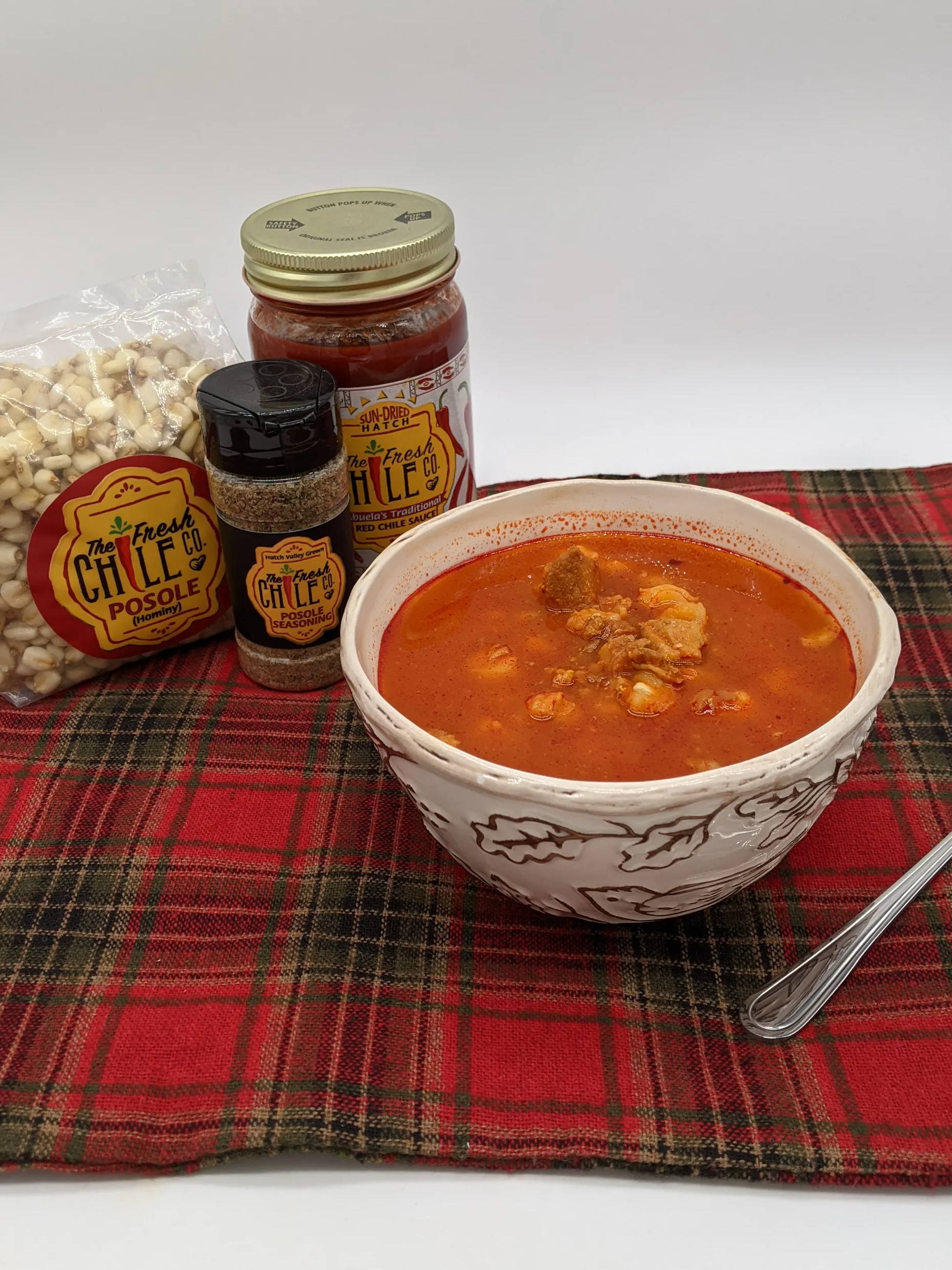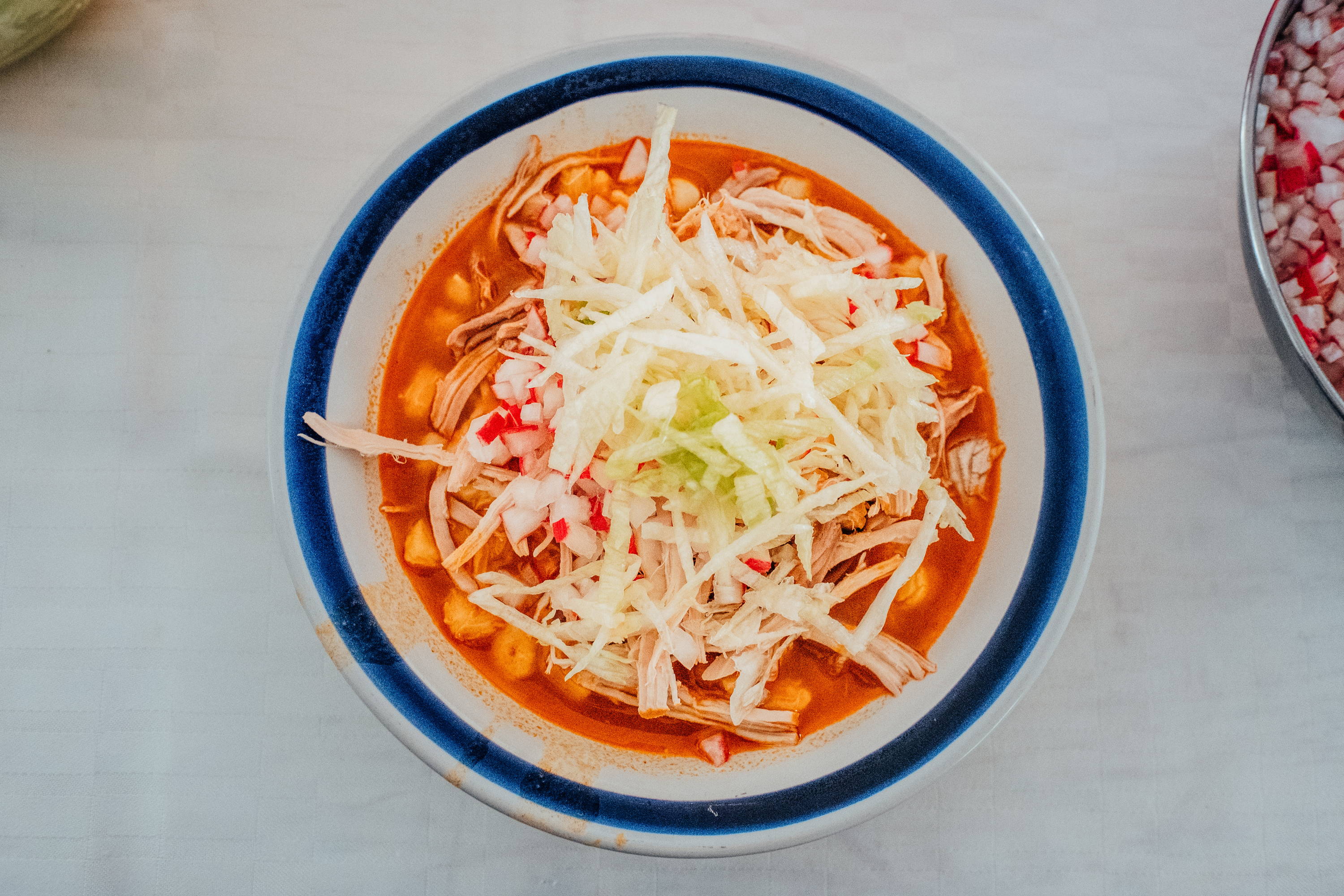 If using out Dried Hominy soak overnight in 8 cups of water. The next morning drain the water and rinse the hominy.

Cube your pork shoulder into bit sized pieces and set aside.

Bring hominy and 8 cups of water to a boil in a large covered stock pot. If you didn't soak your hominy for long enough you may need to add an additional 1-2 cups of water. The hominy will boil for 2 hours.

While your hominy is cooking away brown your pork shoulder. Once browned add a jar of our Fresh Chile Co Pure Red Sauce, chopped onion, and chopped garlic. Cook until the pork is done.

After 2 hours add your pork and red sauce to the stock pot. At this time you will also add the 3Tbs of our Posole Seasoning and the 1 Tsp of Salt. Cook at a simmer for an additional hour.

Dig in! For a list of recommended toppings see below.
---
---
---