Ingredients:
1lbs Chicken Breasts
½ Cup Butter
1 Small Onion
½lbs Mushrooms
1 Lemon
1 Can Chicken Broth (14.5oz)
¼ Cup Flour
1 Pint Half and Half
1 Cup Shredded Parmesan Cheese
12oz Linguine
Salt (To taste)
Pepper (To taste)
Instructions:
1. Cube chicken breasts.
2. Slice mushrooms and mince onion, set aside.
3. Heat deep saute pan on medium high heat and melt 2 tablespoons butter.
4. Sauté cubed chicken breast until cooked through (5-8 minutes depending on the size of your cubes).
5. Remove chicken from pan and set aside. Then melt an additional 2 tablespoons butter.
6. Add onion, mushroom, and lemon juice. Cook until tender (5-7 minutes).
7. Remove mushrooms and onion from pan and set aside. Add remaining butter to pan.
8. Once the butter has melted add flour, salt, and pepper.
9. Set water to boil with a splash of salt.
10. Add pasta to boiling water and cook for 12 minutes.
11. Add chicken broth and half and half. Use a whisk to stir until there aren't any flour clumps. Bring to a boil.
12. Add chicken, mushrooms, parmesan, and green chile. Cook for an addition 3-5 minutes.
13. Drain pasta.
14. Enjoy 😊
Hatch Red Chile Enchiladas
Red or Green is literally our state question folks.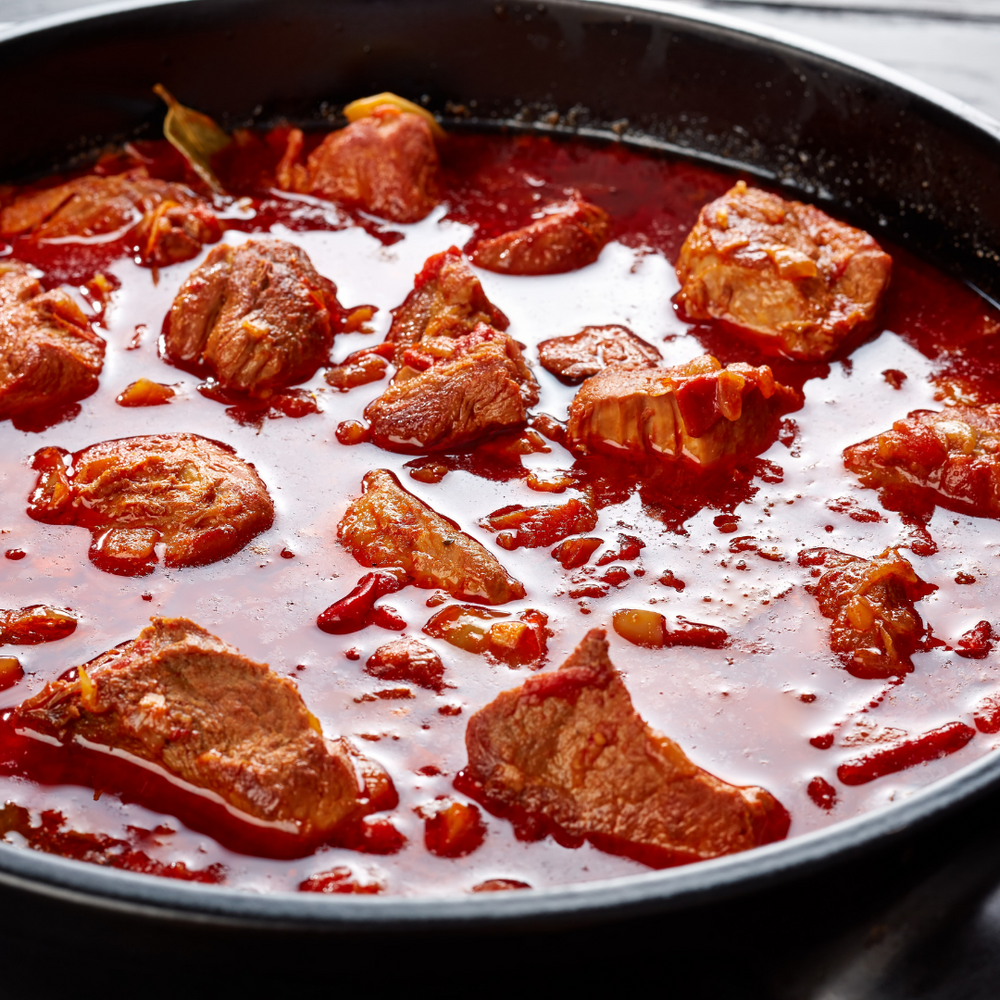 Hatch Red Chile Pork
Red Chile Pork, Carne Adovada, or Carne Adobada. Whatever you call it, it's a traditional New Mexican dish that no one can resist.
Chile Rellenos
What is chile season without a couple fresh, handmade, Hatch Chile Rellenos?