Instructions:
1. Dice your pork tenderloin into bite sized cubes
2. Chop your white onion into small pieces (or big if you have picky eaters who want to pick it out)
3. Turn your Instant Pot to sauté and pour in the vegetable oil
4. Once the oil is hot (you can almost see it start to shimmer) dump in your cubed pork tenderloin and diced onion. You just want to brown the outside so be patient and wait until your oil really is hot
5. Season the pork tenderloin with the minced garlic, garlic powder, onion salt, cumin, Hatch Red Chile Powder, and pepper. Feel free to add more seasoning if you like things extra seasoned.
6. Once the pork is brown turn off your Instant Pot
7. Pour in the 2 jars of Hatch Red Chile Sauce make sure it completely covers your pork.
8. Place the lid on your Instant Pot, change the vent to sealed, and turn your Instant Pot to pressure cook. Set the timer for 10 minutes.
9. After the 10 minutes is up leave the vent on sealed for an additional 10 minutes.
10. After 10 minutes release the pressure and enjoy!
Tips - You can always add potatoes in along with the pork! If you prefer a thicker sauce feel free to add 1-2 tablespoons of flour. If you like a Hatch Red Chile Sauce made with dried red pods check our Abuela's Hatch Red Chile Sauce.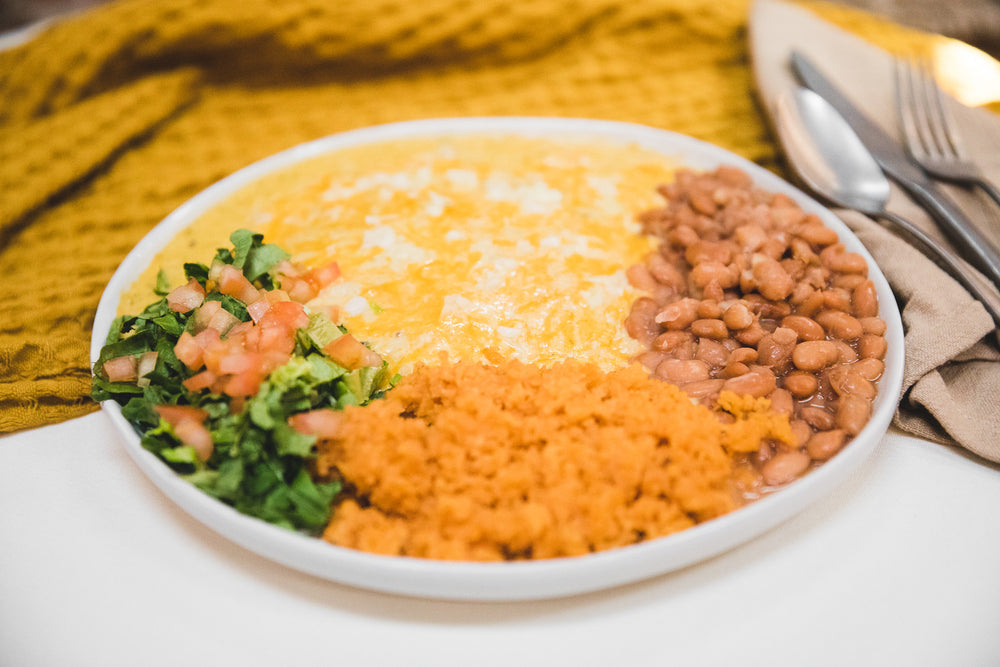 Hatch Green Chile Enchiladas
Red or Green is literally our state question folks.
Hatch Green Chile Burger
Who doesn't love a juicy burger topped with melty cheese, Hatch Green Chile, and a red chile sauce!
Hatch Red Chile Enchiladas
A classic New Mexican dish, you can't go wrong with enchiladas.