Ingredients
1 package firm or extra-firm tofu (14 ounces)
1 teaspoon chipotle chile powder
1 tablespoon tamari or soy sauce
2 tablespoons red wine vinegar
2 garlic cloves, peeled and minced
hefty pinch of ground cumin
1 cup fresh cilantro
6 corn tortillas
1/2 cup fresh cilantro
3 scallions, sliced
2 avocados, cubed
Instructions
First, you'll want to drain your tofu. You either can do this using a tofu press or using a towel to cover the tofu, putting it between 2 plates to squeeze out the liquid.
Once your tofu is pressed and drained, pat it dry with paper towels or a clean kitchen towel. Crumble it into small pieces (about 1/2 inch) into a large mixing bowl, and sprinkle the chipotle powder over the top. Drizzle in the tamari or soy sauce, stir and set aside.
Using a blender, combine the vinegar, garlic, cumin powder, Roasted Hatch Green Chile, and 1 cup of fresh cilantro (the rest of the cilantro you'll use as a garnish). Blend well till you get a smooth chile sauce. Check the consistency of the sauce, and if it's too thick to blend efficiently, add in the tablespoon of water.
Using a large skillet (12 inches), cook the tofu over medium-high heat, stirring frequently. If the tofu starts sticking, add a tablespoon of water or a bit more. Pour in the blended chile sauce and stir everything together till the mixture is heated through. While the food is warming, heat your corn tortillas.
Serve inside your tortillas or with cooked rice, topping with cubed avocado or fresh cilantro leaves.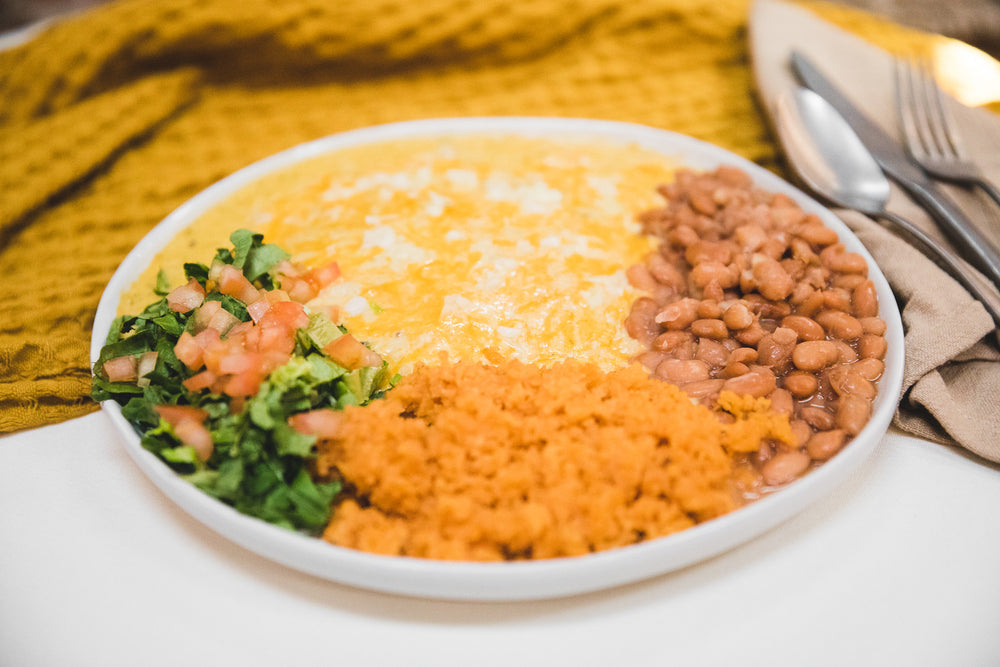 Hatch Green Chile Enchiladas
Red or Green is literally our state question folks.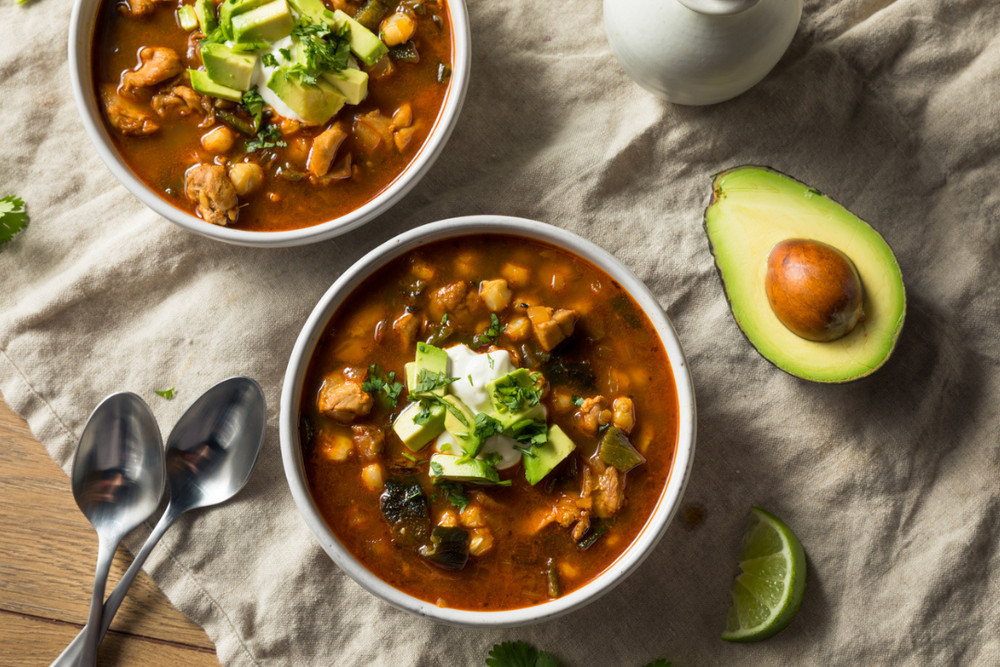 Posole
There's nothing better on a cold day that a bowl of posole.
Hatch Red Chile Enchiladas
A classic New Mexican dish, you can't go wrong with enchiladas.