Green Chile Hashbrown Patties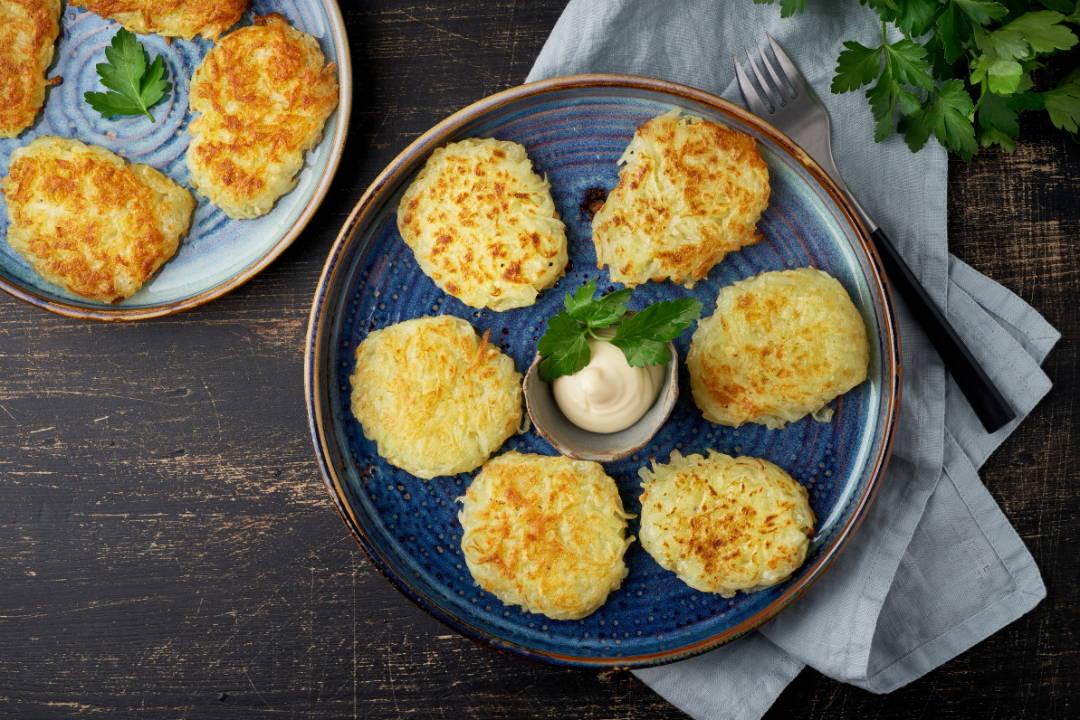 ---
Hey everyone! It's good to be back for just one more post this season featuring the ever-famous Hatch Green Chile. Just as many of my food stories begin, we have to sink back into the past before we can truly appreciate the present. Way back in my days as a youngin', I played a bit of volleyball. By a bit, I mean all year round. When the high school season was over, I played club volleyball and I truly loved every bit of it. Tournaments were quite the unique event. They were all day, sometimes all weekend, affairs requiring me and my entourage (a.k.a. my family) to wake up at the butt-crack-o-dawn and travel about 45 minutes to an hour to reach our destination.  
The greatest thing about these tournaments was that they always began with the breakfast of champions--Whataburger. This was our drive-thru of choice because it was less than a minute from my house growing up. We would swing through and I would get a breakfast taquito (a sad excuse for a breakfast burrito) and a side of hashbrowns.  
Please understand, I have always had a serious love affair with potatoes. I obsessively pretended to be Rachael Ray as I chopped, diced and smashed them at home. A very important part of this love affair was with the greasy, crunchy masterpieces that were fast food hashbrowns. I loved the hashbrowns at Whataburger because they were mini instead of just one big one. I loved the crunch-on-the-outside, warm-and-soft-on-the-inside texture. So, as I thought of this last recipe, I wondered, what if I threw some green chile into a classic and homemade potato patty? The answer? Magic.
These are so extremely simple to make and I can imagine they would add sparkle and sizzle to any special breakfast or brunch spread. I made it as easy as possible and used store-bought hashbrowns. The mixture comes together in less than two minutes, and then you just have to wait as they sizzle and pop and develop that great, golden crust. And then enjoy immediately! And by immediately, I mean completely scald the roof of your mouth because you are like a kid in a candy store--or, I guess a kid in a Whataburger!
---
3 cups store-bought, frozen hashbrowns (thawed slightly)

1/4 cup shredded cheese (I used meunster)

1 egg

1/2 cup Roasted Hatch Green Chile peeled, & chopped

Salt and pepper

Oil for frying (I used light olive oil)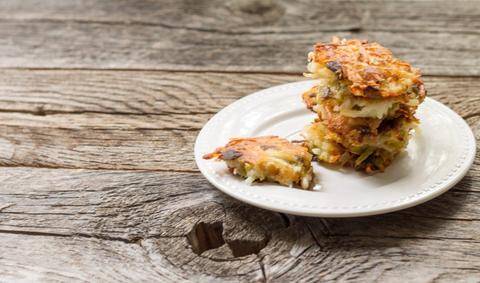 In a large bowl, combine the hasbrowns, shredded cheese, egg, salt, pepper, and Roasted Hatch Green Chile.

Heat a skillet to medium-high heat and pour in a generous amount of oil.

Using a spoon, scoop mixture and drop into the skillet. Lightly pat down to be a little more flat.

After about 2 minutes on one side, use a spatula to carefully flip and finish cooking for about another 2 minutes on the other side. Continue until mixture is gone, and don't crowd the pan too much.

ENJOY!!! (But, seriously, be careful with that whole roof-of-the-mouth thing.)
---
---
---
---