Ingredients
4 large Hatch Green Chile pods, roasted and peeled  
½ pound brisket, chopped (barbacoa, chicken or pork will also work!)  
8 oz cream cheese softened  
½ tsp garlic salt (or seasoning of your choice)  
8 slices of Hatch Green Chile bacon  
Instructions
Combine garlic salt and cream cheese.  
Slice open each chile, remove the seeds  
Put ¼ of meat in each chile  
Put ¼ of cream cheese mix on top of meat 
Wrap 2 slices of bacon around each stuffed chile  
Bake at 350 degrees for 35 minutes or until bacon is cooked the way you like it.  
Let sit for 5 minutes before serving.  
You can use other meats, or a combination of meats. You can add different cheeses or seasonings. The possibilities are endless!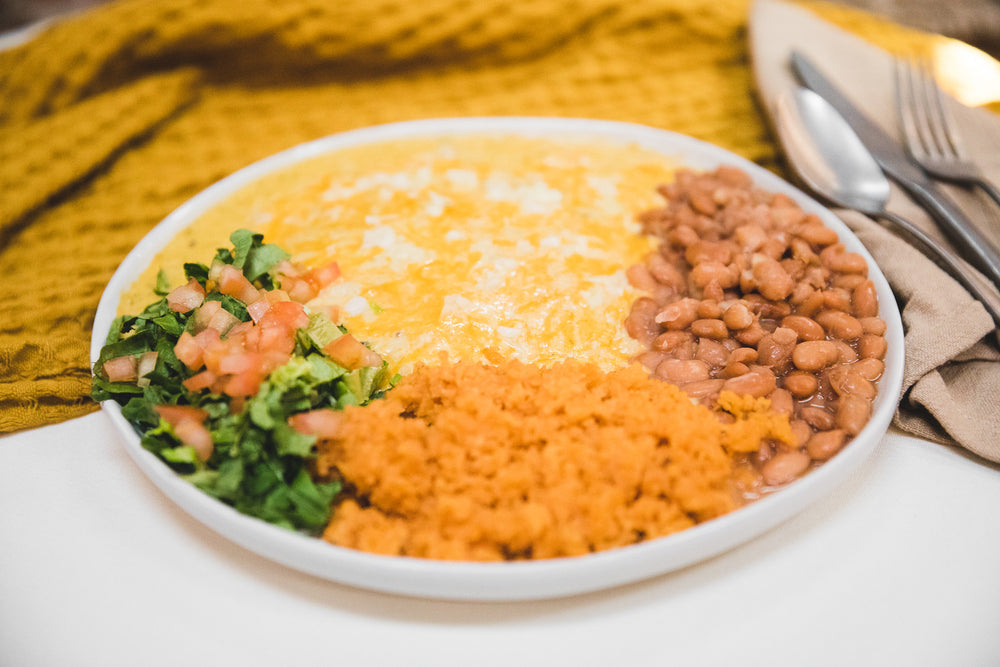 Hatch Green Chile Enchiladas
Red or Green is literally our state question folks.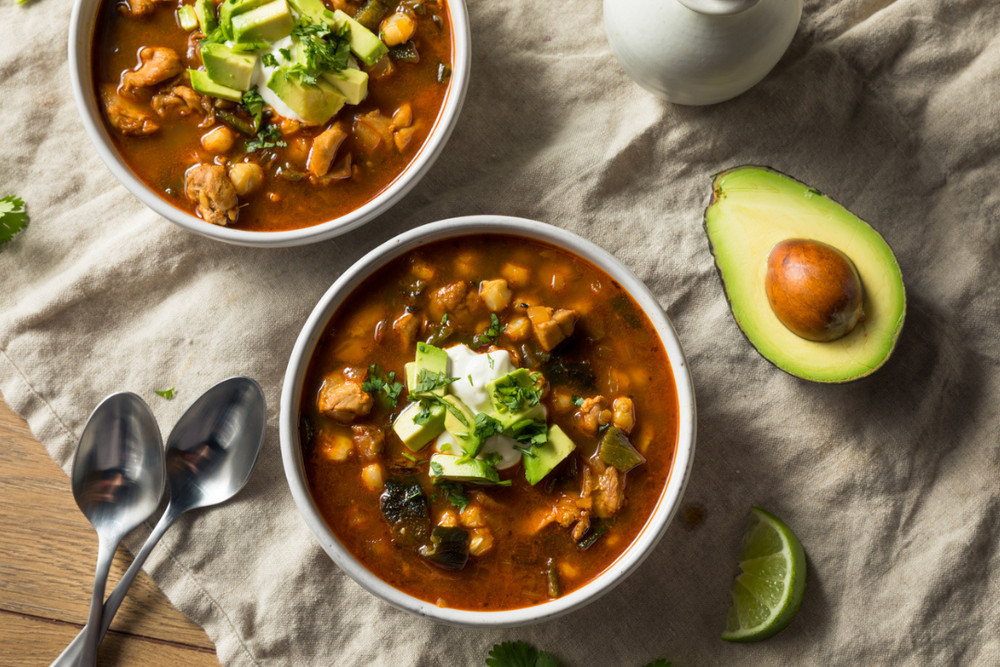 Posole
There's nothing better on a cold day that a bowl of posole.
Hatch Red Chile Enchiladas
A classic New Mexican dish, you can't go wrong with enchiladas.