Ingredients:
2 cups arborio rice
6 cups chicken stock
1 medium onion
2 cloves garlic
1 cup white wine (I used Chardonnay)
3/4-1 cup Hatch Green Chile Roasted, Peeled, & Chopped
1 1/2 cups pre-cooked shrimp
parmesan cheese
salt and lots of pepper to taste
2 tbsp. olive oil
Instructions:
1. Heat a dutch oven or soup pot over medium heat with olive oil.
2. Finely chop onions, and saute for about 4-5 minutes.
3. Mince garlic and toss it in with the onions for another 2 minutes or until fragrant.
4.Pour 2 cups of rice into the pot. Stir around as it sizzles and pops until evenly combined with onions and garlic. Toast rice for about 2-3 minutes.
5.Pour in the white wine and stir, stir, stir.
6.Once the wine is absorbed, ladle in about a cup of chicken stock. Stir every minute or so until the liquid is almost absorbed. You basically are trying not to drown the rice, and not to let it dry out.
7. Ladle in the next cup of stock and repeat until you have 1 cup left.
8. Ladle in your last cup of stock and also drop in the chopped green chile and shrimp so it can warm through and combine. Stir, stir, stir till absorbed. The risotto should be really creamy and the rice, al dente.
9. Lastly, sprinkle in parmesan to your heart's desire. GO CRAZY.
10. Salt and pepper to taste (do this after the parmesan because it is a fairly salty cheese).
11. Eat and be comforted.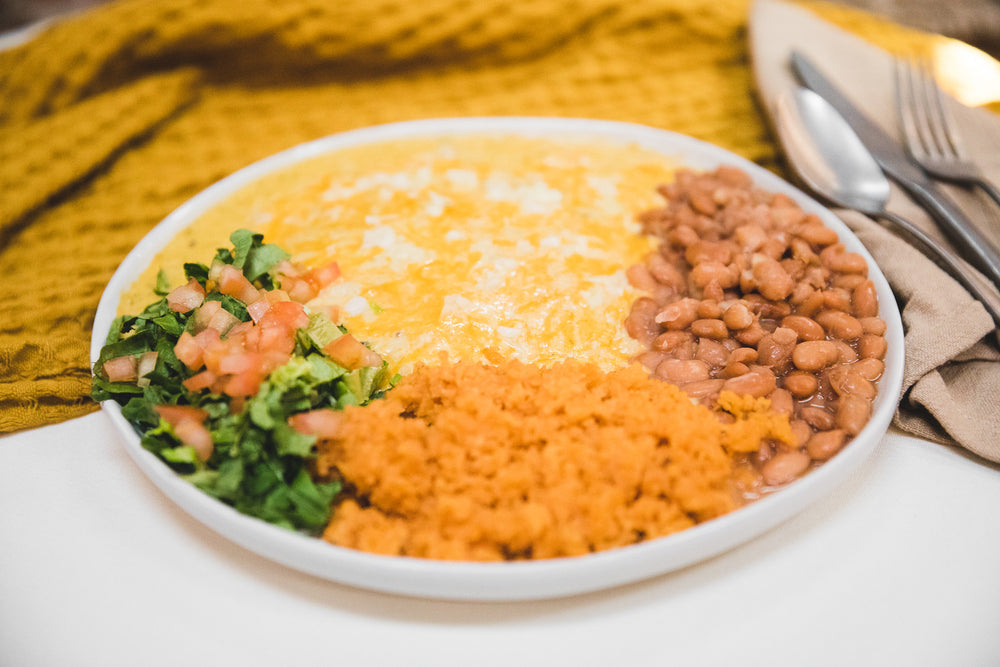 Hatch Green Chile Enchiladas
Red or Green is literally our state question folks.
Hatch Chile stuffed with Shrimp
Surprisingly easy, unsurprisingly delicous. You've got to try this mouth watering dish.
Hatch Red Chile Ribs
Sweet & Spicy, these ribs are sure to be a crowd favorite.