Chicken Pot Pie is the ultimate comfort food. Flakey buttery crust filled with chicken, potatoes, and veggies all swimming in a creamy sauce. At some point I started to feel like something was just missing, and that's the New Mexican in me calling for some spice! The next time I made my usual recipe I tossed in a half a cup of Hatch Green Chile and I was in love! Now my favorite comfort food had it all, crispy, creamy, and spicy!
Ingredients
- 1 pound boneless, skinless chicken breasts
- 1 bag of frozen peas and carrots
- 1/2 cup chopped celery
- 1/3 cup butter
- 1/3 cup chopped white onion
- 1 tablespoon minced garlic
- 1/3 cup flour
- Salt and pepper to taste
- 1/4 teaspoon celery seeds
- 1 and 3/4 cups chicken broth
- 1/3 cup milk
- 1/3 cup heavy whipping cream
- 1 teaspoon Hatch Green Chile Powder
- 1/2 cup Roasted, Peeled, and Chopped Hatch Green Chile
- 2 pie crusts of your choosing
Instructions
1. Preheat the oven to 425 degrees F
2. Combine chicken breast, frozen peas and carrots, and chopped celery in a saucepan. Add enough water to cover the ingredietns and bring to a boil over medium heat. Allow the mixture to boil for 15 minutes, remove from the heat and drain off the water.
3. While your chicken is cooking, place another saucepan over medium heat. Add in your butter and once melted cook your onion and garlic until soft and fragrant. Stir in flour, salt, pepper, Hatch Green Chile Powder, and celery seeds until combined. Slowly add in chicken broth, milk, and heavy whipping cream. Reduce the heat the medium-low and simmer the mixture until it thickens. This typically takes 5-10 minutes. Once thickened, remove from heat and set aside.
4. Place your pie crust in the bottom of a pie pan or cast iron skillet.
5. Cube or shred your chicken breasts and then return to pot with the vegetables. Add in Roasted Hatch Green Chile and stir until combined.
6. Place the chicken, vegetables, and Roasted Hatch Green Chile mixture in the bottom of your pie crust. Poor the hot liquid over the mixture.
7. Cover with your top pie crust (feel free to get fancy with designs), seal the edges, and ensure there are small slits in the top crust to allow steam to escape when cooking.
8. Place the pot pie in the preheated over for 30 to 35 minutes. When done, the pie crust should be a golden brown and the filling is bubbling. Cool for 10 minutes before serving.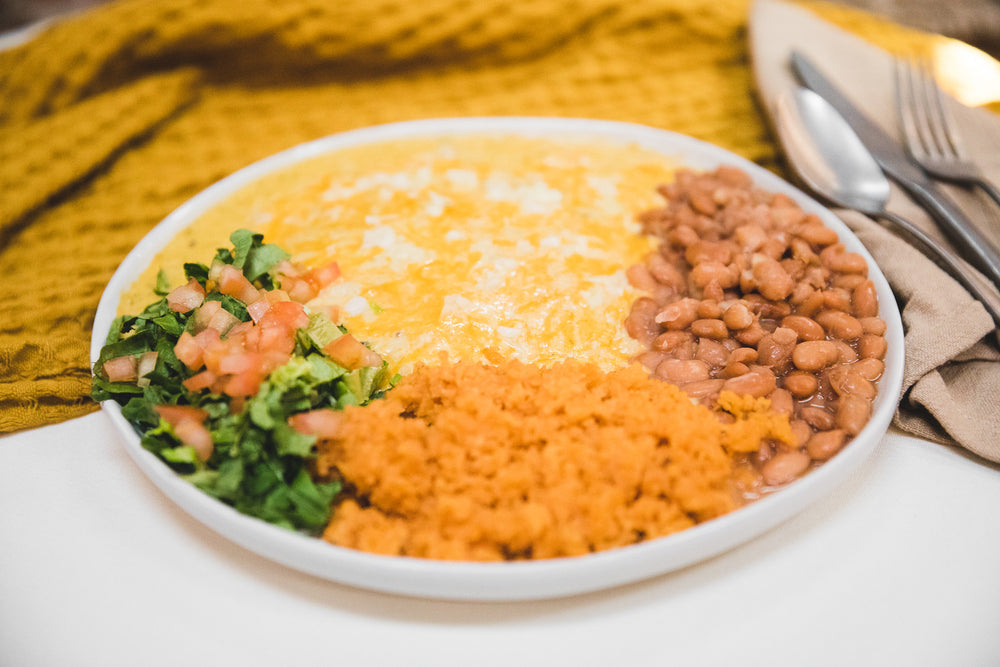 Hatch Green Chile Enchiladas
Red or Green is literally our state question folks.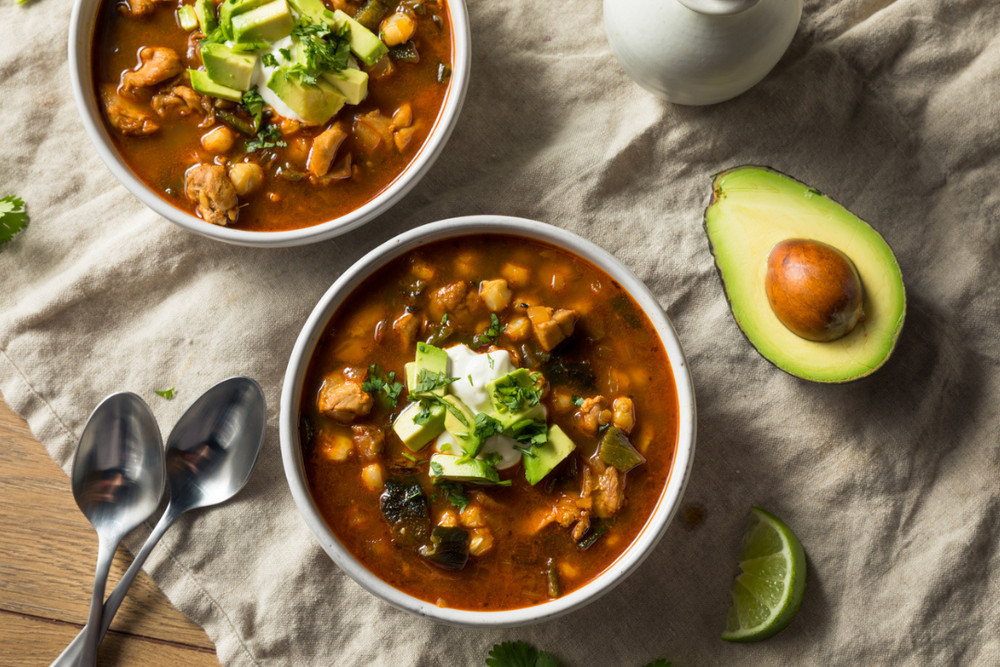 Posole
There's nothing better on a cold day that a bowl of posole.
Hatch Red Chile Enchiladas
A classic New Mexican dish, you can't go wrong with enchiladas.