Ingredients
14oz fully cooked pulled pork (shredded chicken or beef works here too)
8 corn tortillas
1-2 tbsp olive oil
A pinch of sea salt
Toppings
A few good handfuls of grated cheese (I used a mixture of cheddar and mozzarella but Monterey Jack or anything similar that melts well with a sour/salty/tang works here too)
Fresh tomatoes, quartered
1 green onion, thinly sliced
Guacamole
Pickled Onions
Sour Cream
Black or Pinot Beans
Instructions
In a medium-sized bowl, mix together the pulled pork with the Traditional Hatch Red Chile Sauce then refrigerate overnight for best results. The next day, add pork and sauce to a medium sized pot, cover and simmer over a medium heat for 30 minutes until fully combined and heated through.
*If you run out of time you can skip the overnight marinating process*
Heat oven to 200C/400F. While the pork is simmering, cut your corn tortillas into totopos/tortilla chip-sized pieces. Brush ½ tsp. olive oil onto two baking sheets and arrange tortilla triangles over the sheets, taking care not to overlap. (This will likely take 2 sheets). Baste more olive oil over the top of the tortillas, along with a light sprinkle of salt and bake until golden, crispy and fragrant – around 5-8 minutes but check on them frequently to avoid burning!
Once your chips are crisp and ready, combine them onto one tray and spread out evenly before topping with pulled pork and grated cheese. Return tray to oven, ideally now on a grill setting if available, for 5-8 minutes until cheese is melted through.
Remove, top as desired and serve immediately right on the tray! Careful not to burn your fingers!
Hatch Green Chile Cheeseburger Sliders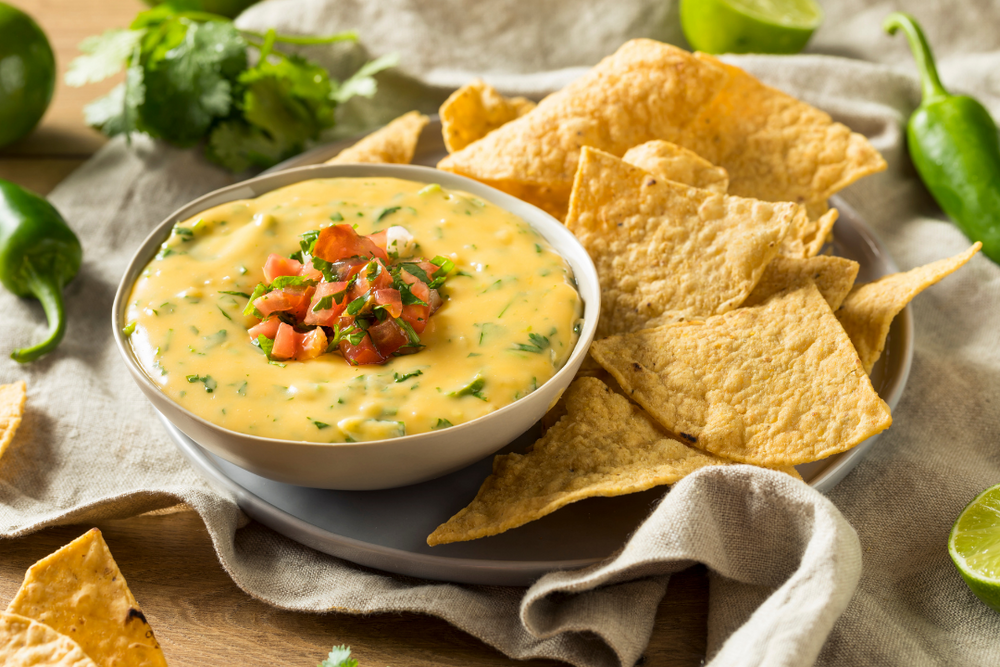 Hatch Green Chile Queso
Who doesn't love a good queso?
Hatch Red Chile Enchiladas
A classic New Mexican dish, you can't go wrong with enchiladas.