- 2 cans of chickpeas, drained and rinsed
- 2-3 tbsp. olive oil (enough to coat the chickpeas with spices)
- 1 tbsp. Green Chile Powder
- 1 tbsp. Red Chile Powder
- 2 tsp. sea salt
1. Heat oven to 400 degrees.
2. After rinsed, place chickpeas in a bowl and toss with oil, spices and salt until coated.
3. Spread chickpeas in one even layer on a baking sheet and bake until crisp. About 35-40 minutes.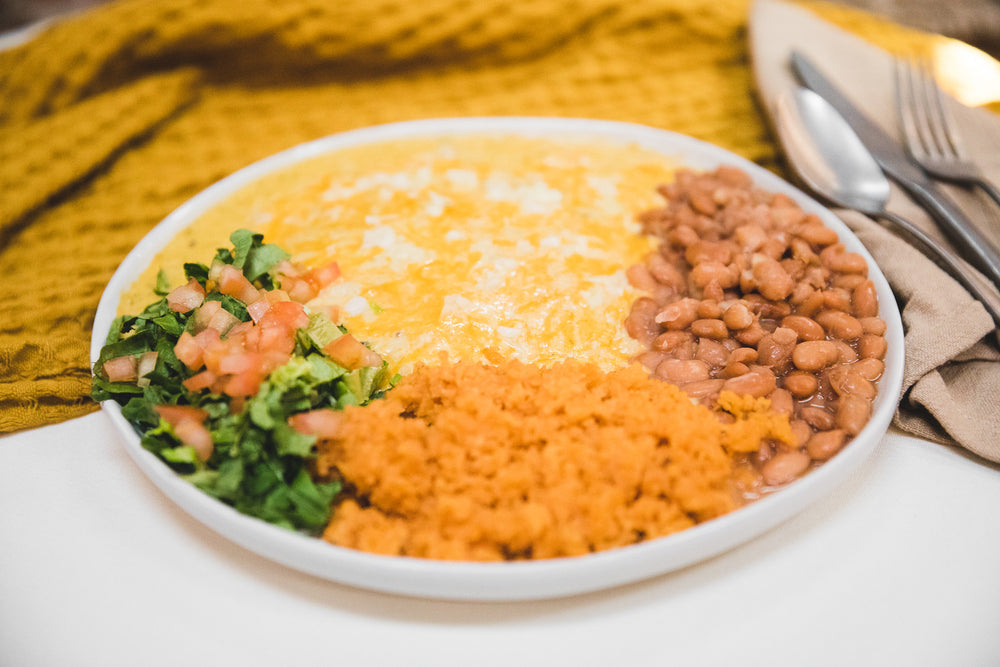 Hatch Green Chile Enchiladas
Red or Green is literally our state question folks.
Hatch Chile stuffed with Shrimp
Surprisingly easy, unsurprisingly delicous. You've got to try this mouth watering dish.
Hatch Green Chile Street Corn
If you are tired of salsas and sour cream dips you should check out our Green Chile Corn Dip! We turned street food into your soon to be go-to party dish.