Ingredients:
Your favorite pizza dough
2 cups shredded mozzarella
1 ball of fresh mozzarella
1/2 cup of Roasted Hatch Green Chile
sausage
sliced and patted dry red onion
sweet baby peppers.
extra virgin olive oil
Instructions:
1. Spread sauce over entire pizza dough,
2. Sprinkle shredded cheese around the edge, roll, slice and twist.
3. Top with sausage, veggies, sliced cheese.
4. Finish by brushing edges with olive oil and sprinkle with the Red hatch spice blend. Bake at 450f till browned.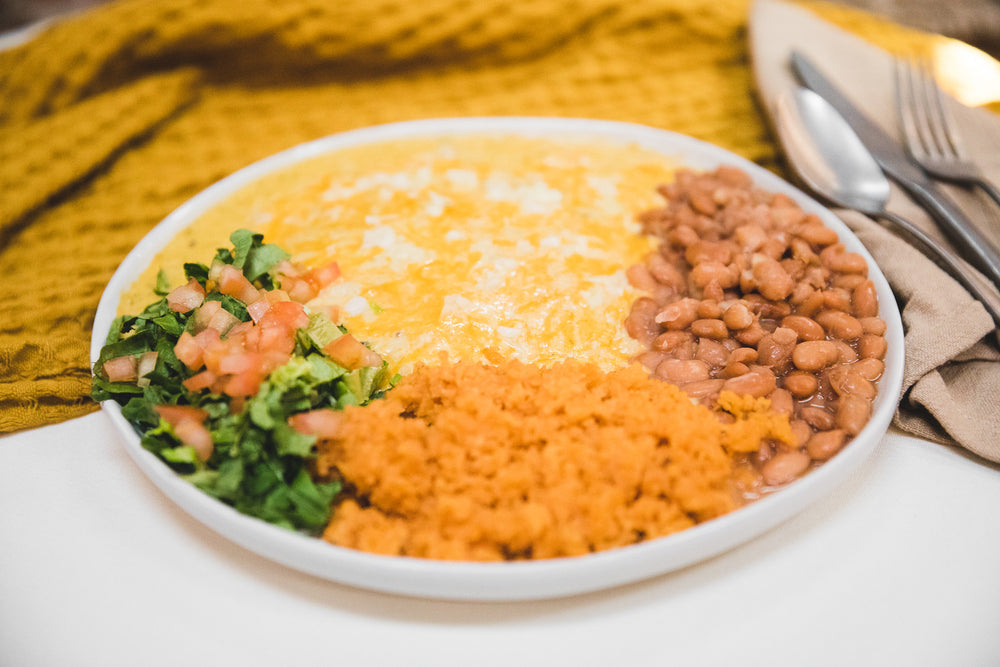 Hatch Green Chile Enchiladas
Red or Green is literally our state question folks.
Hatch Chile stuffed with Shrimp
Surprisingly easy, unsurprisingly delicous. You've got to try this mouth watering dish.
Hatch Red Chile Ribs
Sweet & Spicy, these ribs are sure to be a crowd favorite.