Ingredients
12 tbs. chilled unsalted butter, divided
1 3/4 tsp. baking powder
1/2 tsp. baking soda
1 1/4 tsp. sugar
1 tsp. freshly ground pepper, for more floral notes use a mix of pink, white, and black pepper
1 3/4 tsp. Morton's Kosher Salt
2 1/2 cups all-purpose flour
6 Chopped Hatch Green Chiles (about 3/4 cups)
6 oz. sharp cheddar cheese, finely grated and frozen, plus 1/2 oz. for topping
1 1/4 cups sour cream
Flaky Sea Salt
Instructions
1. Place a rack in middle of oven; preheat to 425°. Line a baking sheet with parchment paper. Chop and clean green chiles, removing seeds if desired. If green chile is very wet, dry out between multiple layers of paper towels before chopping. Grate 6 oz of cheddar finely and place in freezer until needed.
2. Melt 2 Tbsp. chilled unsalted butter, set aside. Cut remaining 10 Tbsp. chilled unsalted butter into ½" pieces. Place in freezer for five minutes.
3. Whisk together dry ingredients in large bowl to combine. After butter has been in freezer for five minutes, add to dry ingredients and toss to coat. Using your hands, work butter into dry ingredients, smashing it between your fingers and flattening it between your palm until there are lots of thin shards and pea-size bits.
4. Add green chile and cheddar and toss to coat/distribute evenly. You may need to your your fingers to separate any clumps of green chile.
5. Create a well in the center of mixture and add sour cream to the center. Using a fork and working in circles, mix until large shaggy clumps form. Fold dough over itself a couple of times inside the bowl until it comes together.
6. Turn out onto a lightly floured surface and knead once or twice until it comes together; flour your hands if needed. If there are any loose bits, add them to center of dough and knead once more to incorporate.
7. Pat dough into an 8x4" rectangle about 1" thick. Working from a short side, fold dough in thirds as you would a letter. It doesn't need to overlap perfectly. Pat dough into another 8x4" rectangle, then fold dough in thirds like a letter one more time. (You'll have done the folding procedure two times total.) Pat dough back into an 8x4" rectangle and straighten up with your hands and/or your bench scraper. (This folding method is what will create those nice flaky layers in your final biscuits.)
8. Cut rectangle in half lengthwise, then cut each half crosswise into 4 squares for a total of 8 biscuits. Transfer biscuits to prepared baking sheet. Brush tops gently with melted butter; sprinkle cheddar cheese.
9. Bake biscuits until golden brown, 18–22 minutes. Serve warm with green chile stew, or top with green chile sausage gravy for a breakfast treat.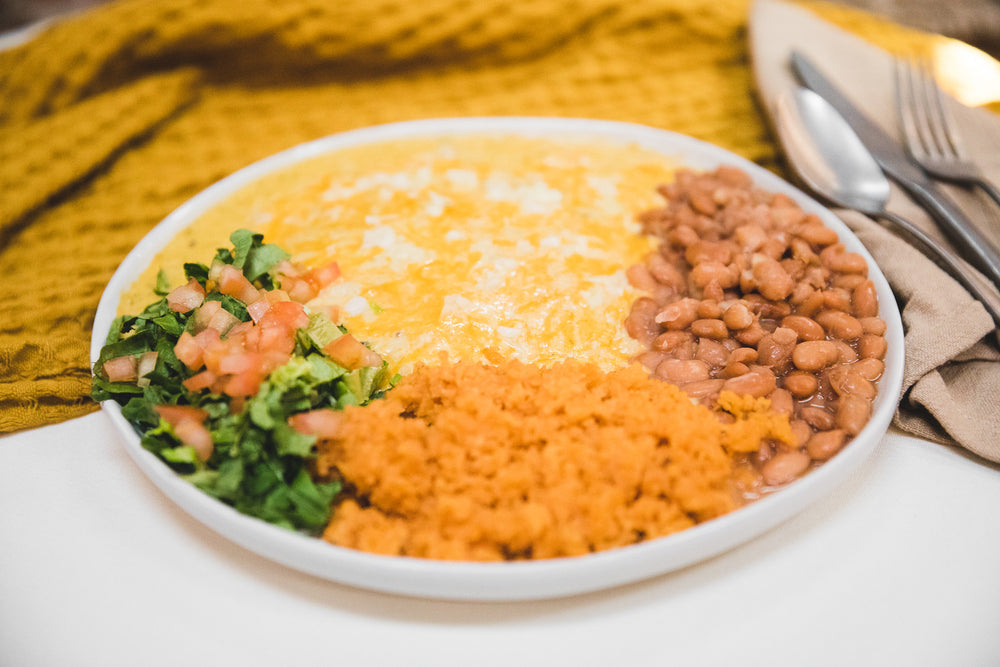 Hatch Green Chile Enchiladas
Red or Green is literally our state question folks.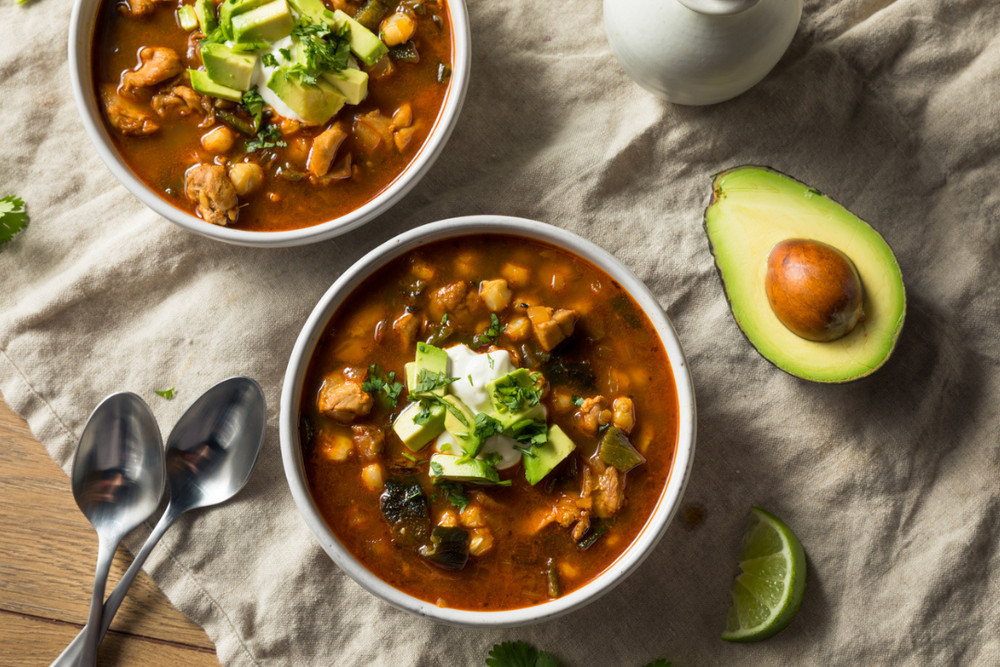 Posole
There's nothing better on a cold day that a bowl of posole.
Green Chile Stew
Green Chile Stew is the perfect dish to warm you up on a cold day! It's definitely one of those dishes that is even better as left overs the next day.