Ingredients:
2 eggs
1 cup Milk
3 tbs melted butter
1 cup flour
1 cup cornmeal
1/4 cup sugar
1 tbs baking powder
1 tsp salt
1 cup Roasted Hatch Green Chile
1 cup cheddar cheese
Instructions:
1. Combine eggs, milk, and melted butter. Mix well.

2. Combine flour, cornmeal, sugar, baking powder, and salt. Mix well.

3. Combine wet and dry ingredients until well mixed.

4. Add in chopped Roasted Hatch Green Chile and cheese.

5. Cook using waffle maker until ready.
If you don't have any of our Roasted Hatch Green Chile on hand you can also roast your own Fresh Hatch Green Chile or use our Hatch Green Chile Roast.
Hatch Green Chile Cheddar Biscuits
Bread + Cheese + Hatch Green Chile = A Heavenly Combination
Hatch Green Chile Chorizo Spuds
If this isn't brunch heaven, I don't even know what to believe anymore. But don't worry. It IS brunch heaven. It also could be dinner heaven or snack heaven or middle-of-the-night-when-no-one-is-watching heaven.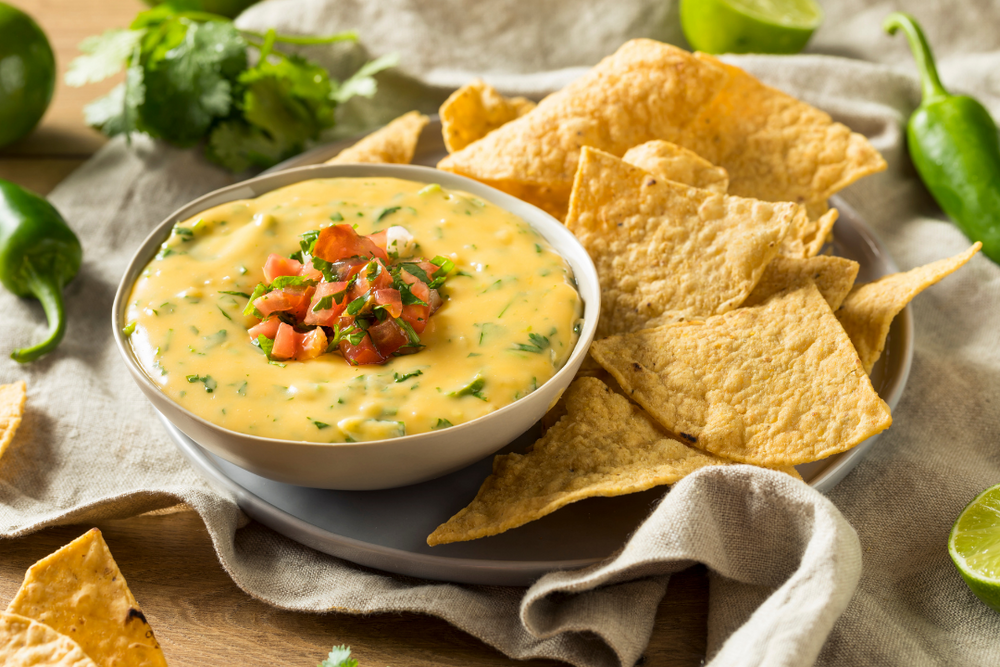 Hatch Green Chile Queso
Who doesn't love a good queso? Add in some Hatch Green Chile and it will be one of the best quesos you've ever had.