Ingredients:
- 1 pie crust mix
- 4 eggs
- 1/2 cup whole milk
- 1/2 cup heavy whipping cream
- 1 cup cheddar cheese
- 1/2 cup chopped Roasted Hatch Green Chile
- 1/2 cup cooked sausage
- 1 1/2 cup add ins (We recommend bacon, spinach, onions, mushrooms)
- Salt and Pepper to taste
Instructions:
Preheat your oven to 375°. 
Follow the instructions for your pie crust mix. Line your pan with the pie crust and blind bake your pie crust.  
In a large bowl beat the eggs, whole milk, and heavy whipping cream with a hand mixer on high for 1 minute. 
Lower the oven temperature to 350. Pour egg mixture over the pie crust. Baking for 45-55 minutes until the center is set. 
Tip: If you don't have any Roasted Hatch Green Chile on hand, you can also use our Hatch Green Chile Roast. 
Hatch Red Chile Enchiladas
Red or Green is literally our state question folks.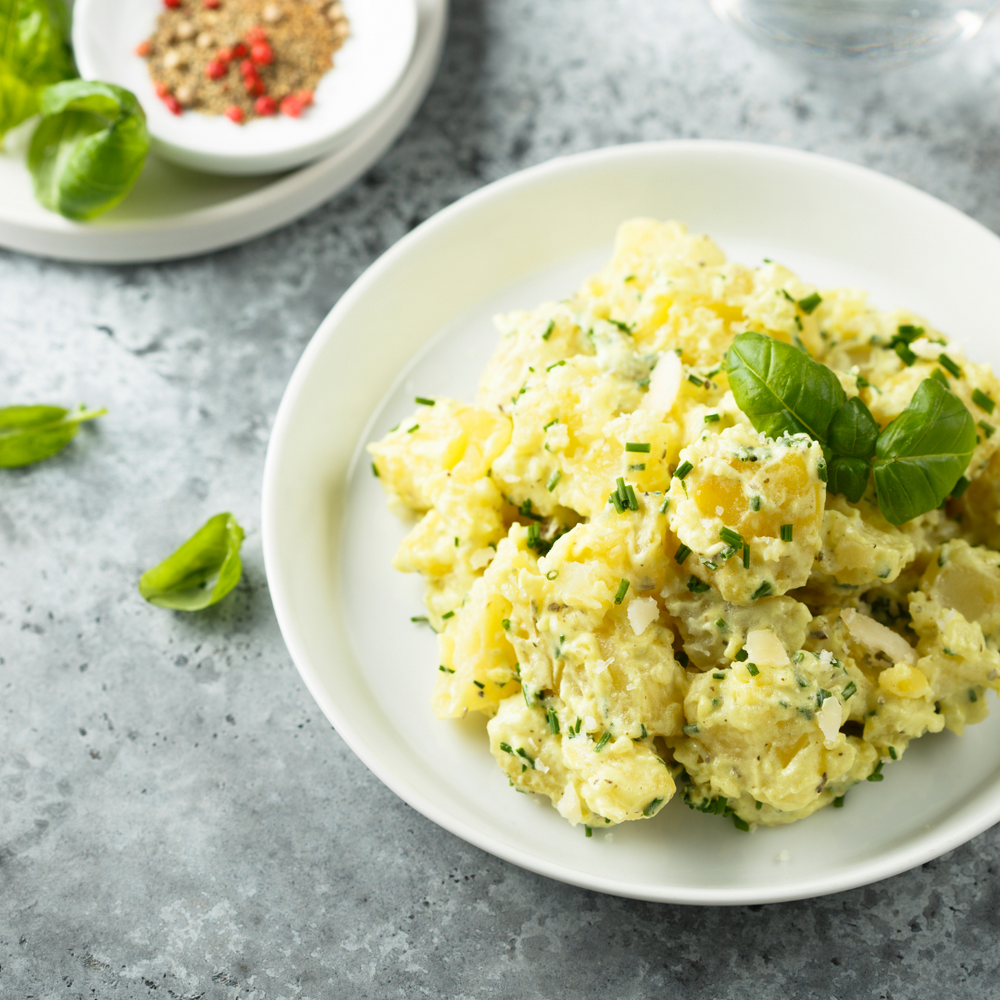 Hatch Green Chile Potato Salad
The perfect side for any backyard barbeque!
Hatch Red Chile Ribs
Sweet & Spicy, these ribs are sure to be a crowd favorite.