Instructions:
1. Slice or shred cheese and deseed chiles, if desired.
2. Assemble quesadillas.  Tortilla, cheese, chile, a little more cheese, tortilla.
3. Butter both sides of each quesadilla.
4. Warm over medium-low heat until the cheese is melted and both sides are a light golden-brown.
5. Get that in your belly.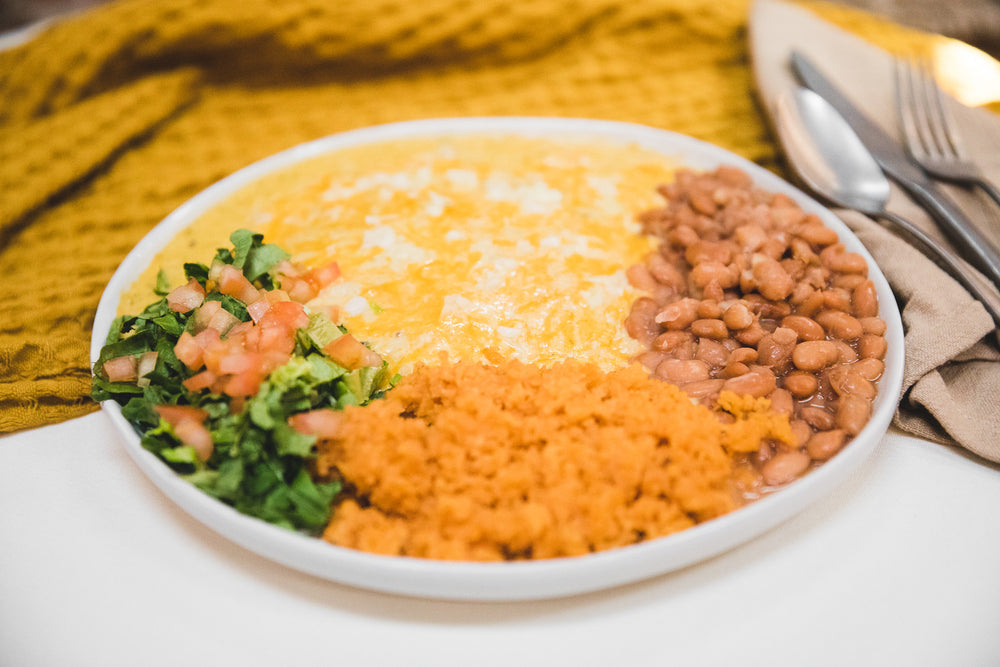 Hatch Green Chile Enchiladas
Red or Green is literally our state question folks.
Hatch Green Chile Burger
Who doesn't love a juicy burger topped with melty cheese, Hatch Green Chile, and a red chile sauce!
Hatch Green Chile Lasagna
Italian Food + Hatch Green Chile = One of the best things you've ever eaten. No seriously, who would've thought the two would go together so amazing!