Hatch Green Chile Shortbread Cookies
SHORTBREAD COOKIE WITH HATCH GREEN CHILE JAM
Ingredients for Shortbread
½ cup plus 1 tablespoon cold salted butter, cut into ½-inch pieces
(9 tablespoons total)
1/4 cup granulated sugar
1/8 cup (packed) light brown sugar
1/2 teaspoon vanilla extract
1 1/8 cups all-purpose flour
1/4 cup deseeded and diced Hatch Green Chiles
1 large egg, beaten
Demerara sugar (for rolling)
Flaky sea salt
Instructions for Shortbread
Using an electric mixer and a medium bowl, beat butter, granulated sugar, brown sugar, and vanilla on medium-high speed until light and fluffy, 3–5 minutes.


With the mixer on low speed, slowly add flour, followed by Hatch Green Chiles and beat just to blend.


Using a large piece of plastic wrap to cover dough, use your hands to form the dough into a log shape that is 2–2¼" in diameter. Chill until firm, about 2 hours.*


Preheat oven to 350°. Line a rimmed baking sheet. Brush outside of logs with egg wash and roll log in Demerara sugar.


Slice each log into 1/4"-thick rounds. Arrange on prepared baking sheet about 1" apart and sprinkle with sea salt. Bake until edges are beginning to brown, 12–15 minutes. Let cool before making your jam sandwiches.


Once cookies are cool, place a scoop of jam between two cookies. Gently press cookies together (jam should spread to the edge).

* Do Ahead: Cookie dough can be made 1 week ahead. Tightly wrap in plastic and chill, or freeze up to 1 month. Cookies can be baked 5 days ahead. Store in plastic wrap or an airtight container.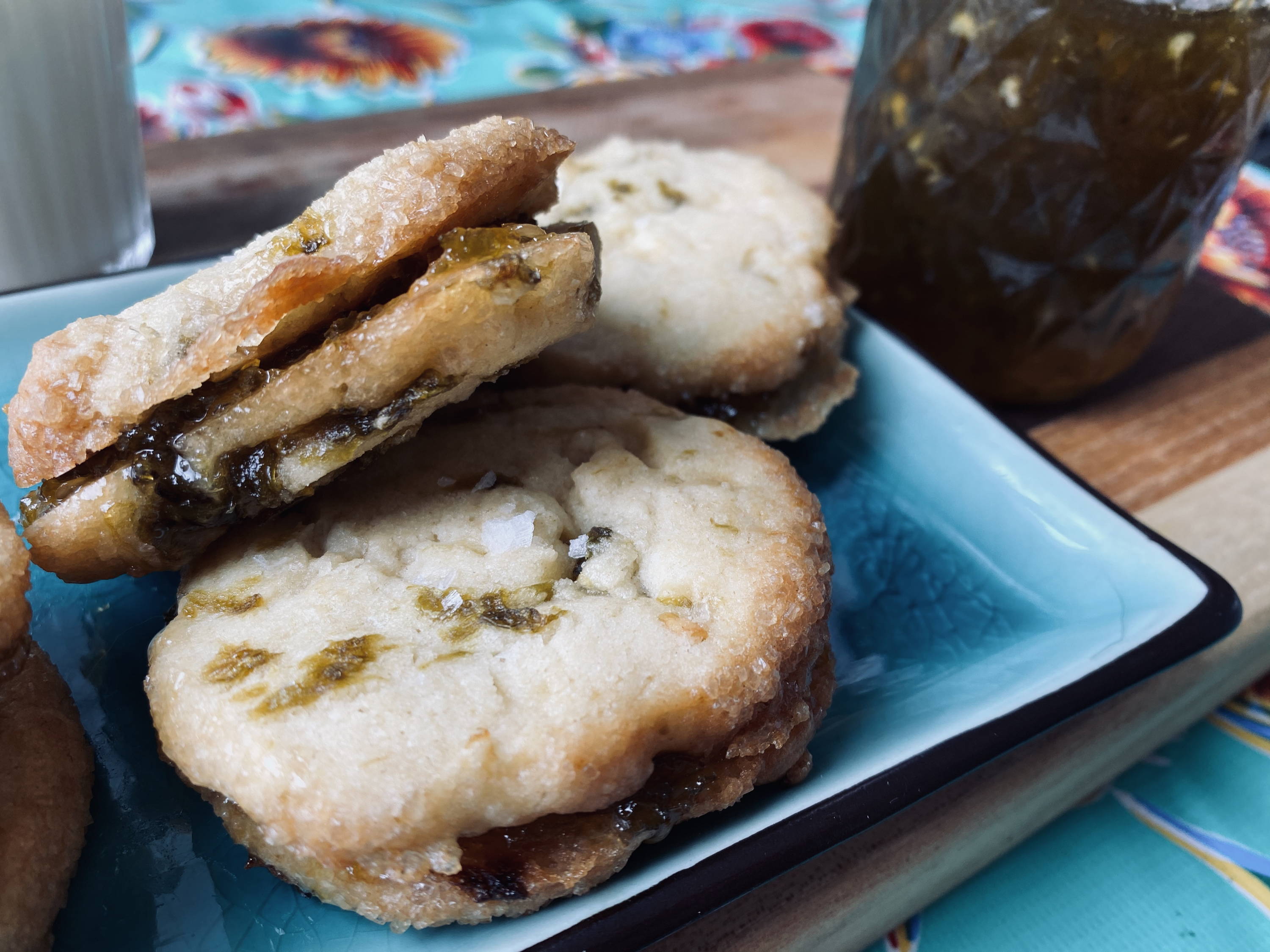 ---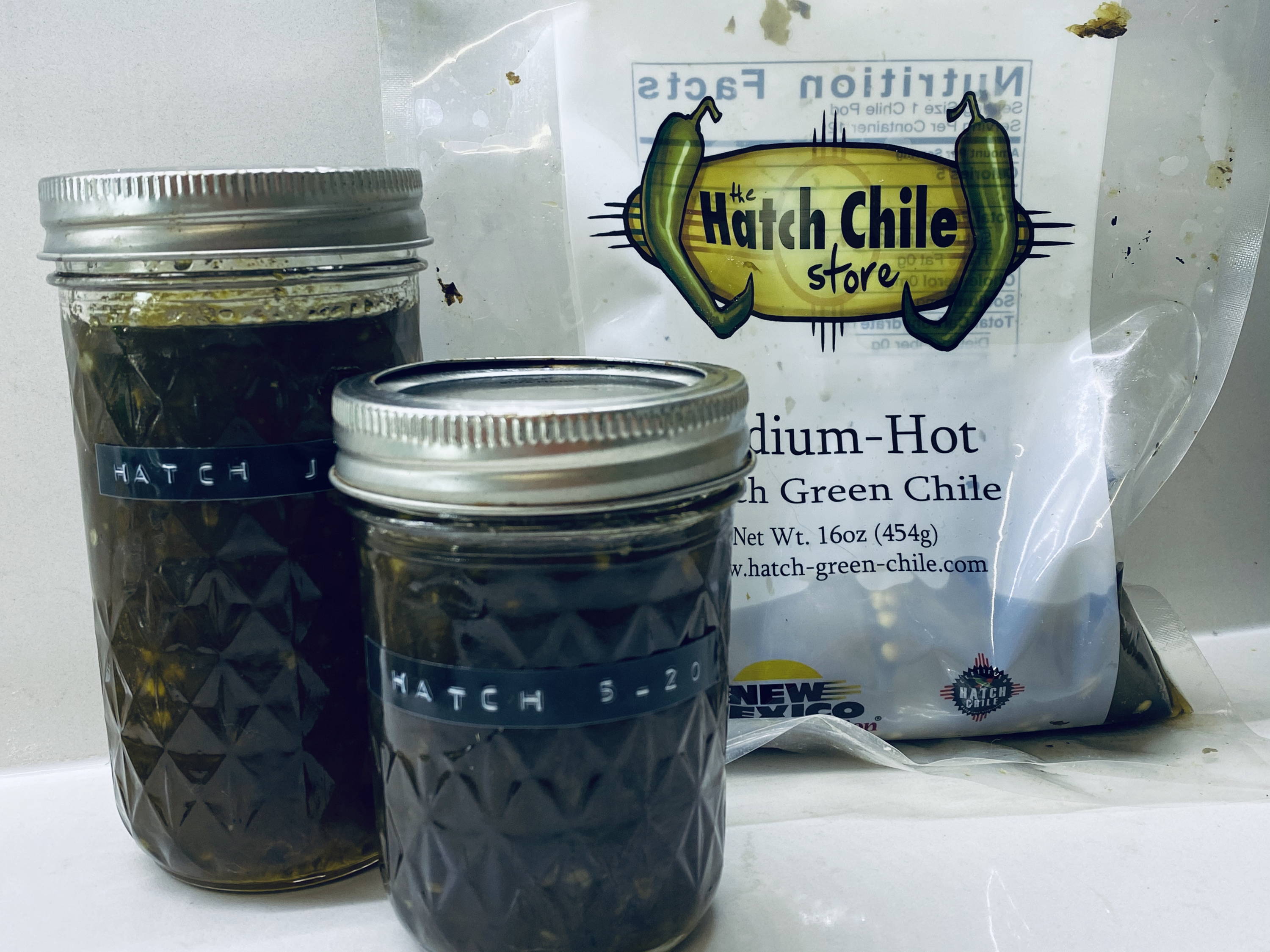 1 package (16. oz) Hatch Green Chiles, (recommend Medium) deseeded and diced
3/4 cup apple cider vinegar
1/4 tsp salt
3 cups sugar
1.75 oz package pectin (recommend Sure Jell original)
Yields about 2 pint jars.
Add the Hatch Green Chiles to a large pot.
Stir in the vinegar, salt and sugar. Bring the mixture to a boil for 10 minutes, stirring often.
Add the liquid pectin and boil for 1 more minute.
Remove the pot from the heat. Pour the jam to within 1/4-inch of the top of clean mason jars, and allow to cool on the counter.
Will store in fridge up to 10 days. Research proper canning method on pectin package to make shelf stable/store for longer.