Ingredients:
- 2 tbsp cumin
- 1 tbsp coriander
- 2 tbsp chili powder
- 2 tbsp garlic powder
- 4 tbsp salt
- 2 tsp parsley flake
- 1 tbsp coconut aminos
- 2 tbsp coconut oil
- 1 cup basil
- 1/2 cup Hatch Green Chile 
- 2 cloves garlic
- 1/2 cup pine nuts, toasted
- 1/2 cup monterey jack cheese (mild white cheese of choice)
- 1 lb. chicken breast
Instructions:
1. Combine 1 tbsp of each of the following in a gallon freezer bag: cumin, coriander, chili powder and coconut aminos. Add 3 tbsp of salt and 1 crushed clove of garlic.
2. Place chicken in the bag and cover with water.
3. Smush (technical term) the mixture around until combined and chicken is coated.
4. Refrigerate for at least 2 hours.
5. Combine basil, green chile, and remaining garlic in blender or food processor and blend till smooth.
6. Add toasted pine nuts, salt and pepper to the blender and give it a rough pulse.
7. Preheat oven to 400 degrees.
8. Remove chicken from bag and pat dry.
9. Slice the chicken open like a book.
10. Layer: pesto, shredded cheese, pesto. Fasten closed with toothpicks.
11. In a small bowl, combine remaining spices (or any you would like), add coconut oil and make a paste.
12. Top chicken with the herb paste. Bake for 20-25 minutes at 400 degrees (mine took 22 minutes).
13. Enjoy the fruits of you labor!
Hatch Red Chile Enchiladas
Red or Green is literally our state question folks.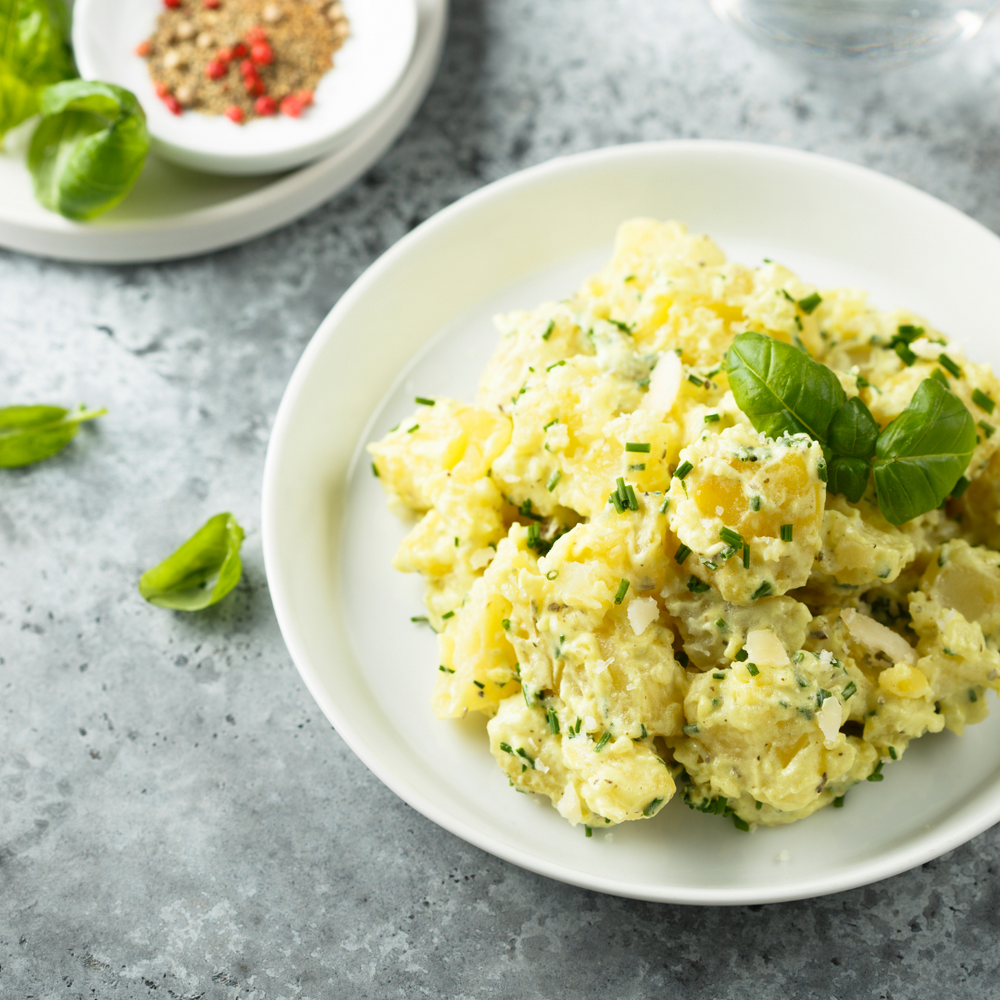 Hatch Green Chile Potato Salad
The perfect side for any backyard barbeque!
Hatch Red Chile Ribs
Sweet & Spicy, these ribs are sure to be a crowd favorite.