Ingredients:
- 1 bag of bell peppers
- 1 lb. ground beef
- 1/2 cup cooked rice
- 2 tbsp. tomato paste
- 1/2 cup Hatch Green Chile Roasted, Peeled, & Chopped
- 1 tbsp. garlic powder
- chicken stock (for the rice)
- shredded cheese for topping
Instructions:
1. Preheat oven to 350 degrees.
2. Cook rice according to package instructions (I use chicken stock instead of water for more flavor).
3. In separate skillet, brown the ground beef.
4. When the beef is about half done, add the Roasted Hatch Green Chile, garlic powder and tomato paste.  You may need to also add a splash of water in order to evenly distribute the tomato paste.
5. When rice is done, add that to the ground beef mixture, and set aside.
6. Grab a bell pepper, slice one side off, just enough that you can scoop out the ribs and seeds and fill those babies up.  Repeat until all the bell peppers become little boats
7. Fill mini boats with the beef mixture and top with cheese.
8. Bake for about 10 minutes, or until cheese is bubbly and bell peppers are warm.
9. Serve immediately!  (As I mentioned before, I think you could get away with foregoing the baking altogether, if that works better for you)
You can also use our Fresh Hatch Green Chile and roast it yourself, or our Hatch Green Chile Roast.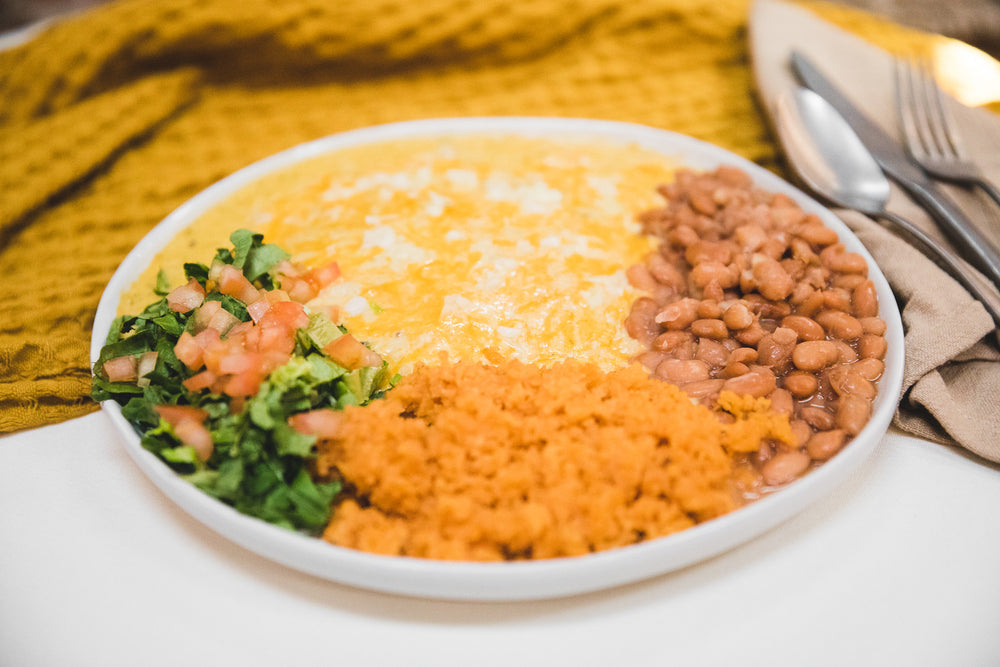 Hatch Green Chile Enchiladas
Red or Green is literally our state question folks.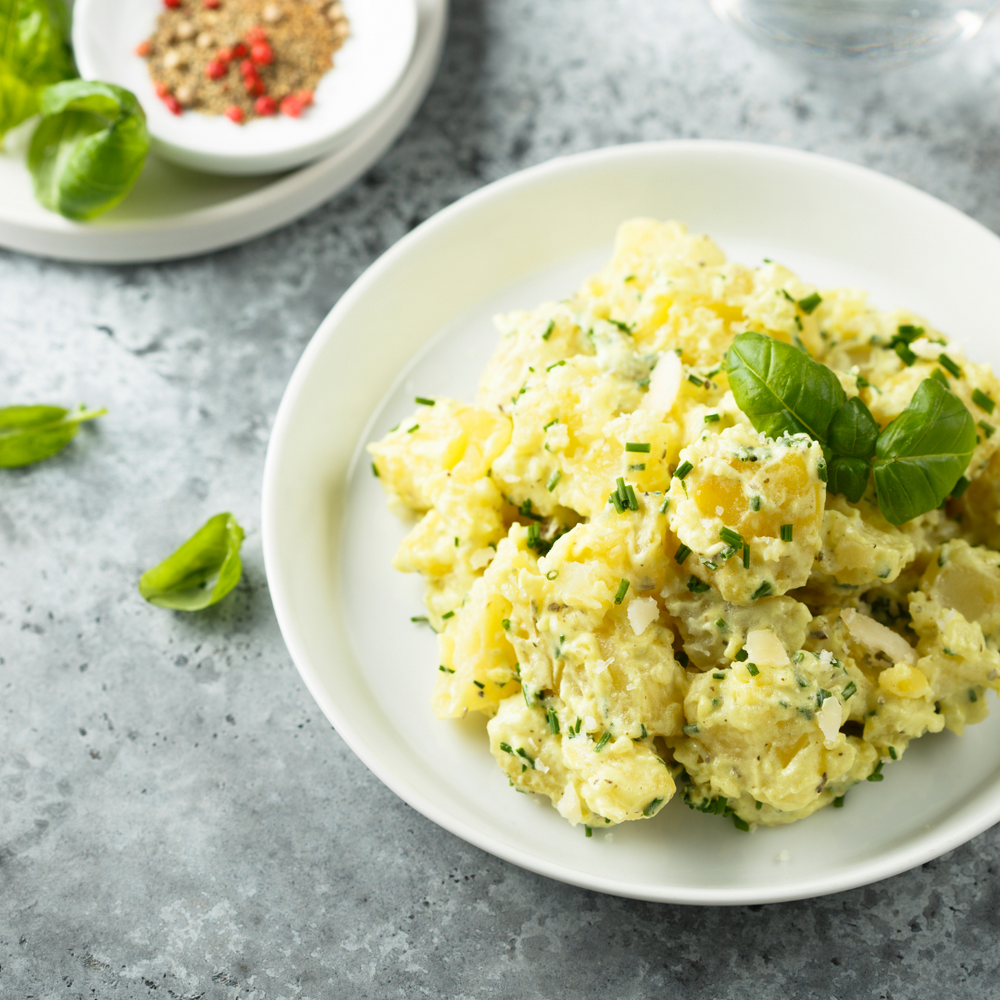 Hatch Green Chile Potato Salad
The perfect side for any backyard barbeque!
Hatch Red Chile Ribs
Sweet & Spicy, these ribs are sure to be a crowd favorite.