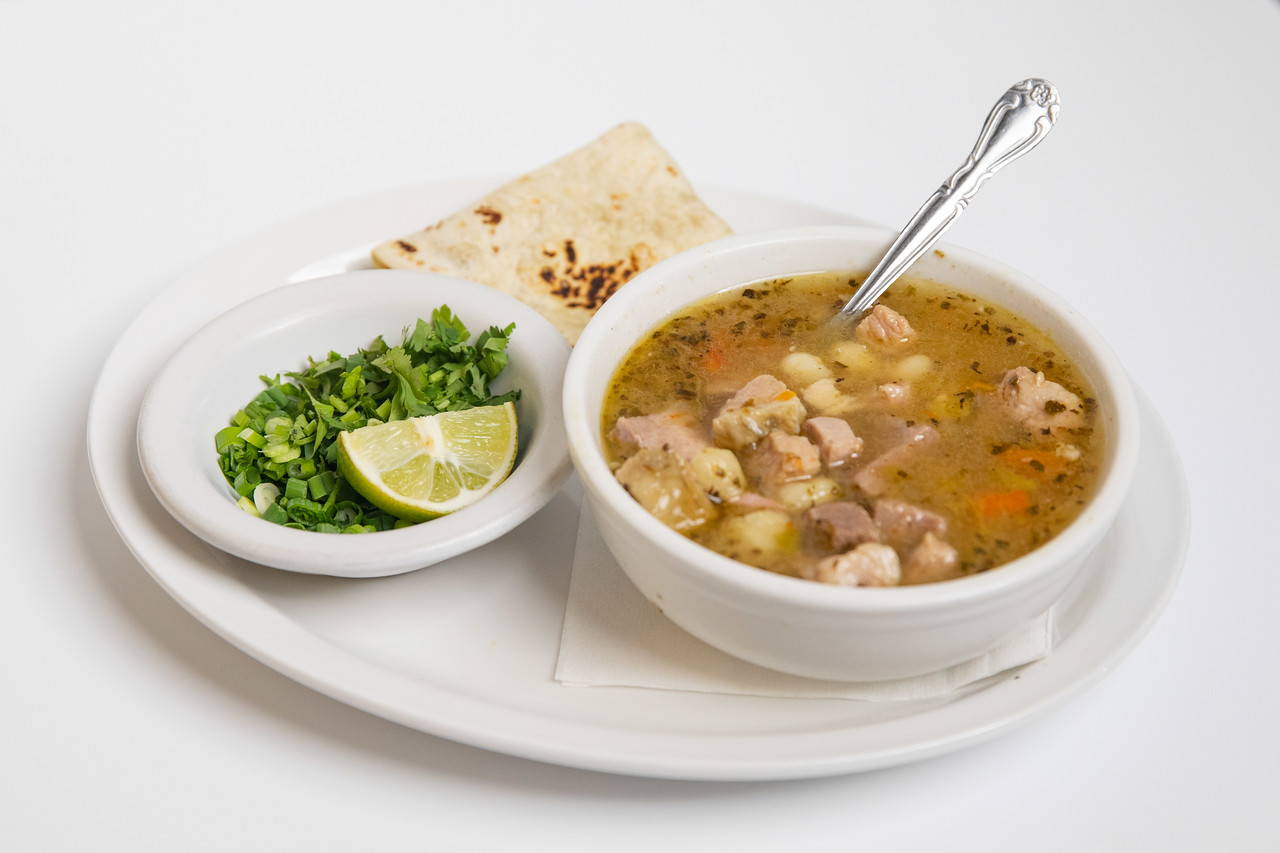 ---
This recipe is not one that I can call my own, but instead I have to attribute to the Shubert family of Roswell, New Mexico. Many of you who have dealt with the Hatch Chile Store have likely dealt with Kelly in the past. She is a born and raised New Mexican and is the right hand woman of the owners of the Hatch Chile Store. Gringo Posole is a family recipe of theirs, and it was one that I knew I had to make for three reasons:
It is UNBELIEVABLY EASY.

It feeds a crowd (or two, or three).

It is basically a legend in her family.
When I asked for the recipe, she passed it along from her father. The original recipe included exclamations like, "Serve in very large bowls, because everyone will want more. Then they will ask you for the recipe……then they will lament the calories but it will be too late! AND, they will cook it again in spite of the calories! Now for the real treat….when everyone is through eating, whoever finds a bay leaf in their bowl has to do the dishes!" This is yet another reason why I love the tradition that green chile brings. It is a family staple around these parts, and everyone has their own tried and true recipe.
Gringo Posole is one of those that will be written on a notecard somewhere, splattered and splashed with cheese and crinkled from the frequent use. The recipe at the bottom of this post is actually just HALF of the recipe relayed to me by Gary. I halved the recipe because there's only two of us. But even with half the food, we ate it two days in a row (with seconds) and we also managed to take it to small group as a queso dip to go alongside fajitas. It is TRULY rich, but it was great as a soup and also as a condiment. Enjoy!
---
Pour entire contents of hominy into large stockpot, and place over medium heat.

Add cream of something soup, then fill the same can with chicken stock and pour into the pot.

Add oregano, cumin and bay leaves and bring to a simmer.

Meanwhile, now would be a good time to cook your meat of choice.

Now, add cooked meat and the amount and temperature of green chile you prefer.

Then add the cubed cheese and stir until melted.

Then "serve in large bowls because everyone will want more!"
Thanks, Gary and Kelly for the recipe!
Velveeta cheese, 1 lb. block

1 can, hominy (posole)

1/2 lb. ground beef (or any cooked meat of your choice)

Roasted Hatch Green Chile, chopped (I used 3 large chiles, and it was great. But this is totally up to you!)

1 small can, cream of mushroom soup (or cream of anything)

1 small can, chicken stock

1 tsp. oregano

1 tsp. ground cumin

2-3 bay leaves
---
---
---