---
Helloooo chile lovers! I am super-duper excited because IT'S OFFICIALLY GREEN CHILE SEASON! Yeah you read that right, tis the season. I am also super-duper excited because today I am sharing my all-time favorite green chile dish, a good old fashioned green chile stew.
I can't tell you how many memories I have of walking through my parent's front door after a four-hour basketball practice and smelling that beautiful smell of green chile stew. Trust me, everyone in your home will be popping out of their rooms asking what smells so good. In my case some teammates would tag along for dinner when they hear green chile stew is on the menu.
Now green chile stew was also one of my mom's favorite thing to cook because 1. It's delicious, 2. It's easy to make lots of, and 3. NO ONE complains about having leftovers for the next few days.
Green Chile Stew is SO versatile that it's hard to get sick of. You can eat it as stew in a bowl, you can eat some crusty bread with it, or my personal favorite, make some burritos. I've even gone so far as to scramble some eggs in the morning and make a green chile stew and egg burrito. Any breakfast with green chile in it is the breakfast of champions in my opinion.
Now let's go through a couple tips and tricks I've learned over the years. Sometimes it can be super difficult to find Caldo de Tomate and so it's perfectly fine to substitute in an 8oz can of tomato paste instead. If you aren't going to use pork tenderloin, I would highly recommend pressure cooking the meat for 5-10 minutes to make it more tender. I also LOVE to mix in some red chile, it really adds another level of flavor to the stew.
---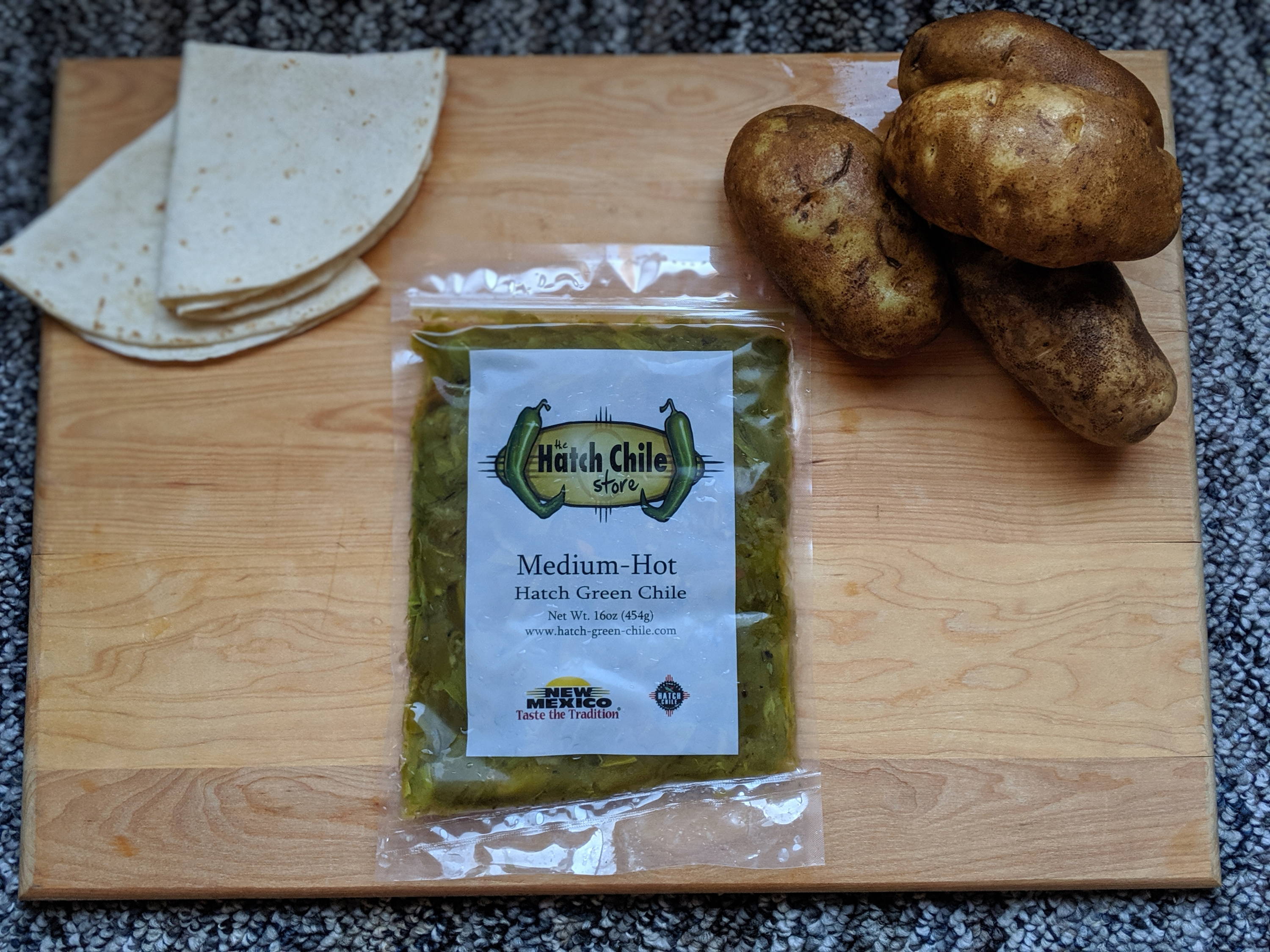 Cut off any fat on pork tenderloin and cut into cubes.

Peel and chop potatoes into cubes.

Heat oil in a frying pan until it dimples.

Brown pork, about 5-7 minutes.

Combine potatoes, pork, garlic, onion, half of your green chile, caldo de tomate, caldo de pollo, water, chicken broth, and salt in a pot.

Bring to a slow boil on medium high and then simmer for 20 minutes.

Add the other half of your green chile and then simmer for an additional 10 minutes.

Enjoy 😊
2lbs Pork Tenderloin

2lbs Potatoes

2 Tablespoons Vegetable Oil

1 Tablespoon Minced Garlic

1 chopped white onion

1 Tablespoon Caldo de Tomate

1 Tablespoon Caldo de Pollo

2.5 Cups Water

2.5 Cups Chicken Broth

Salt to Taste

Shredded Cheese (Optional)

Sour Cream (Optional)

Tortillas or Bread (Highly Recommended)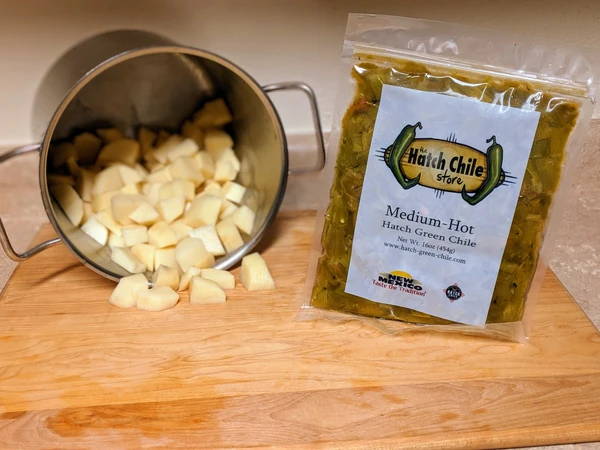 ---
---
---