Green Chile Asadero Quesadillas
Green Chile Asadero Quesadillas
---
If you have never had asadero cheese, the consistency is a little bit like American Singles. The taste is mild and creamy like provolone. It's a Mexican cheese that is often used for quesadillas, tacos, and nachos, simply because of its crazy melt-factor. It melts down to almost a thick cheese sauce consistency.
At the Wine Fest and Southern NM State Fair, they use this cheese for quesadillas and lay a big strip of green chile in there. You can just chop off the top and put a whole roasted chile in there. If you like a little less heat, you can slice one side of the roasted chile and open the whole thing up spatchcock-style.
The huge chunk of chile makes these quesadillas one of a kind, as opposed to the chopped chile that you generally find in green chile chicken quesadillas. Trust us on this one. The asadero has a mild flavor, and adding a whole green chile helps that unique southwest flavor really shine!
Give it a try, and let us know what you think on social media!
---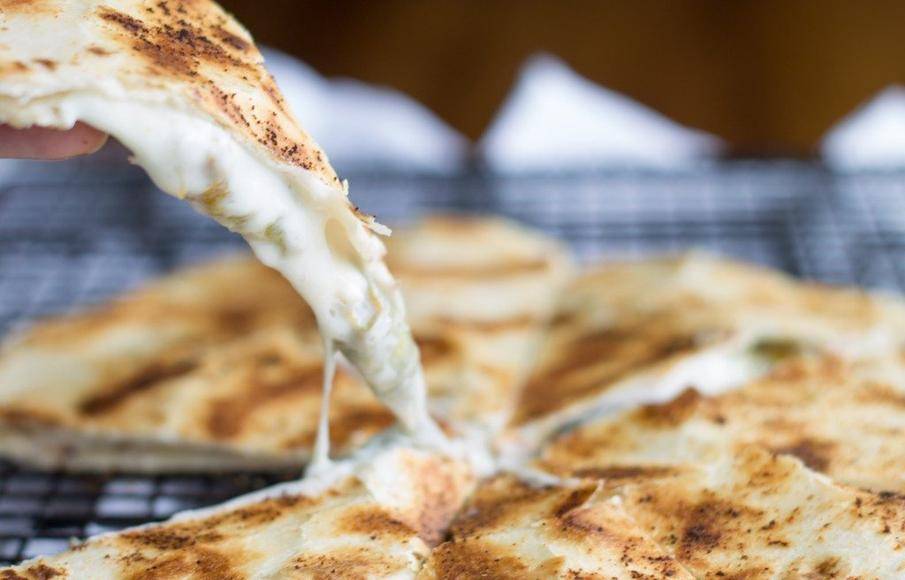 Slice or shred cheese and deseed chiles, if desired.

Assemble quesadillas. Tortilla, cheese, chile, a little more cheese, tortilla.

Butter both sides of each quesadilla.

Warm over medium-low heat until the cheese is melted and both sides are a light golden-brown.

Get that in your belly.
4 flour tortillas

1 package, asadero cheese (shredded or sliced)

2-4 Whole Roasted Hatch Green Chile

2 tbsp. softened butter
---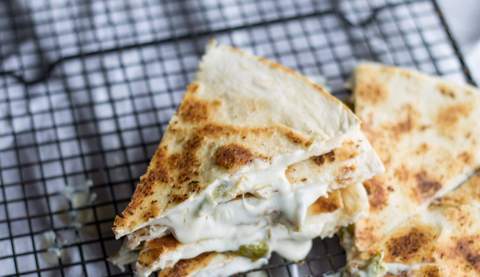 ---
---
---