Ingredients:
- Two racks of baby back pork ribs
- Hatch Red Chile Sauce(approximately 1 quart)
- Salt (to taste)
- Pepper (to taste)
- 2 Teaspoons Garlic Powder
Instructions:
1. Remove the membrane from the bone side of the ribs. Dust both sides of the racks with salt, pepper, garlic power, and a liberal amount of Hatch Red Chile Powder.
2.Grill ribs over medium heat just enough to slightly char or brown each side (approximately 10 minutes per side). If you are using a gas grill, using wood chips will help impart a smokey flavor. The goal of this step is only to give the ribs a little bit of that grilled-smokey flavor, not to fully cook.
3. Remove ribs from grill and let sit for at least 10 minutes.    
4.Cut individual ribs from racks and dip each rib in the Hatch Red Chile Sauce. Place each rib in a 13 x 9 baking pan. Pour any remaining Hatch Red Chile Sauce over the ribs. Cover tightly with aluminum foil.
5.At this point, you can proceed to the next step or you can put the ribs in the refrigerator let them marinate in the Hatch Red Chile Sauce for up to 24 hours.
6.Cook in a 275-degree oven for 3 hours. Add 30 minutes if the ribs are coming out of the refrigerator. The time and temp can vary a little depending on your oven.
Note: You can make "Green Chile Ribs" just as easily; just use a Hatch Green Chile Sauce and Hatch Green Chile Powder instead of red. My family and friends are divided on whether they like the my red or green chile ribs better.
Sweet & Spicy Chicken Kabobs
These kabobs are packed with flavor thanks to the marinade.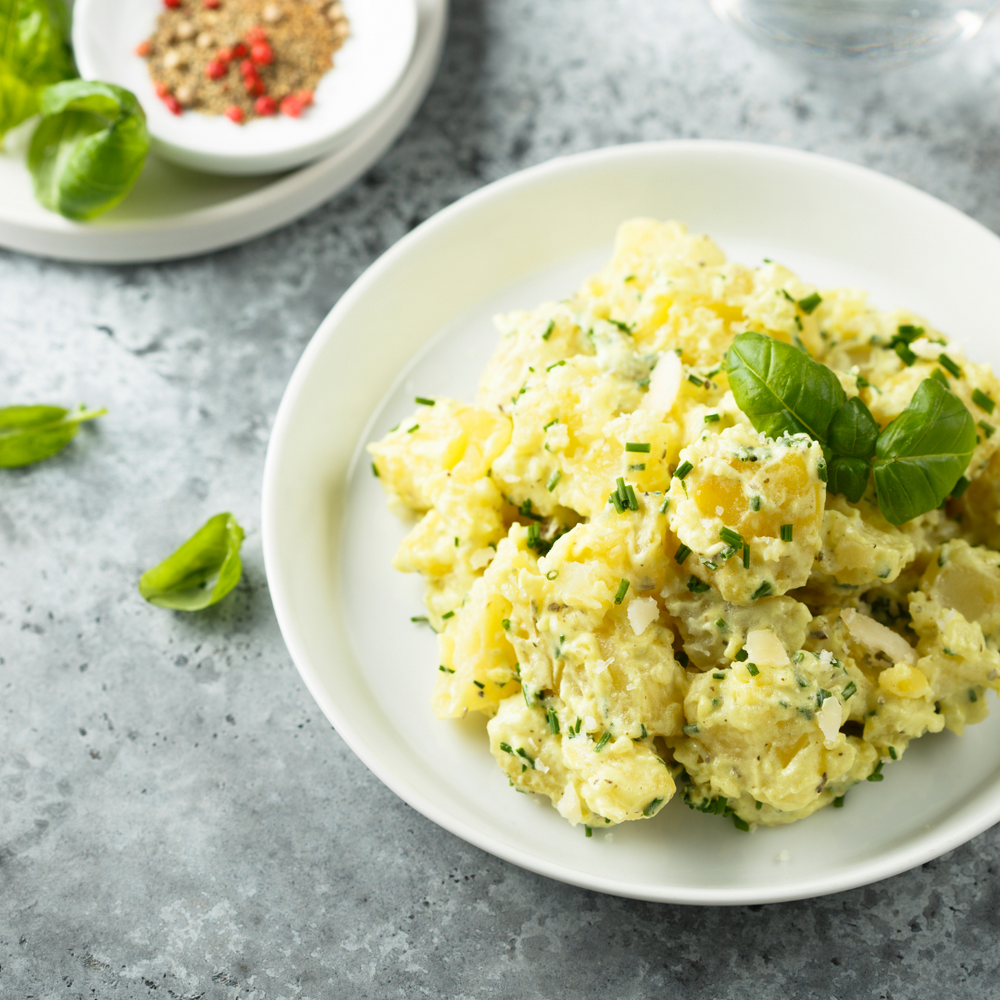 Hatch Green Chile Potato Salad
A spicy twist on a classic backyard bbq dish.
Hatch Green Chile Pasta Salad
The perfect recipe for your next picnic.