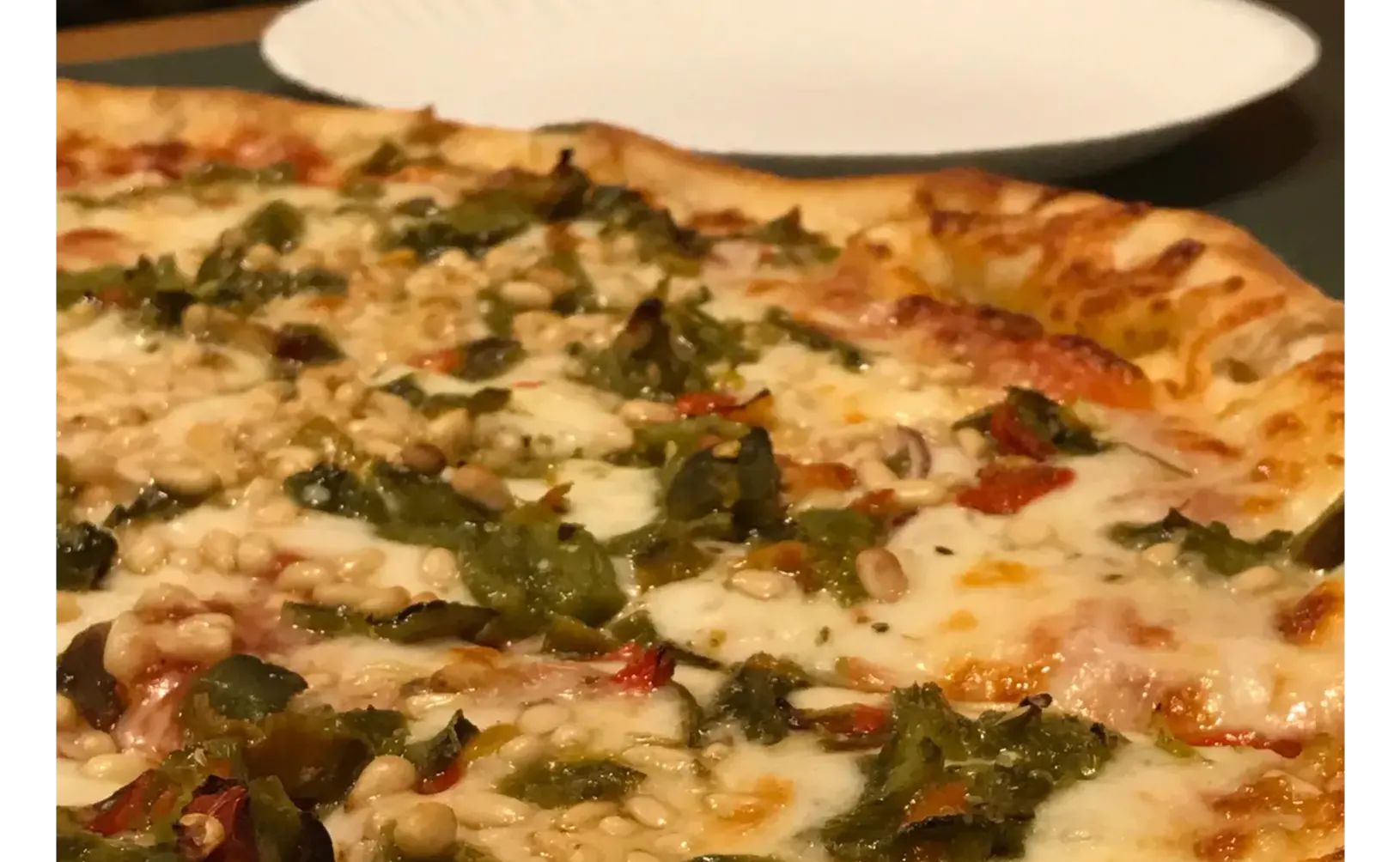 -A fusion between classic Italian style pizza and hatch green chile.
Dough:
1 pkg. yeast dissolved in one cup warm water
1 tsp. salt
1 tsp. sugar
2 Tbsp. salad oil
2 & 1/2 cups flour

LET DOUGH RISE WHILE PREPARING TOPPING
Topping:    

1 & 1/2 lbs. ground beef
1/2 cup hatch green chile
1 & 1/2 c. chopped onions
1/4 c. chopped bell peppers
1/4 tsp. salt
1/8 tsp. pepper
dash of cumin
dash of oregano
2 cans of tomato sauce
1. Combine all topping ingredients and cook until meat is done. Spread dough on lightly floured pizza pan.
2. Spoon topping and cover with 1 c. grated cheese. Cook at 425 degrees for 15-20 min. Enjoy the pizza with hatch green chile!
Try this recipe and send us pictures!
Products Used in This Recipe: